Join Our Peach State Family
Peach State is a not-for-profit organization with a mission to meet the needs and exceed the expectations of our member-owners. You can have the confidence in knowing that it's our goal to serve you, our members, not stockholders.
Ownership Becoming a member means you are part owner of Peach State.
Affordable One-time membership fee ($5) and USA Patriot Act recovery fee ($5).
Savings Account Opening a Savings Account with an initial $5 deposit is required for membership.
Who We Are We're proud to serve members and Select Employee Groups (SEGs) throughout Georgia and South Carolina. Click here for a list.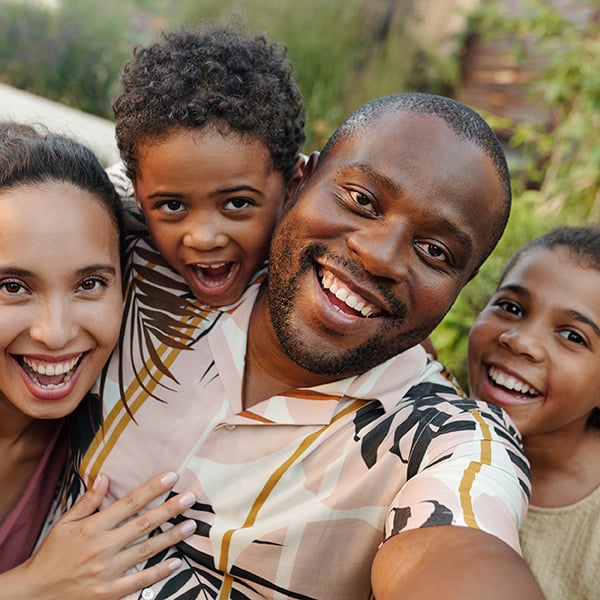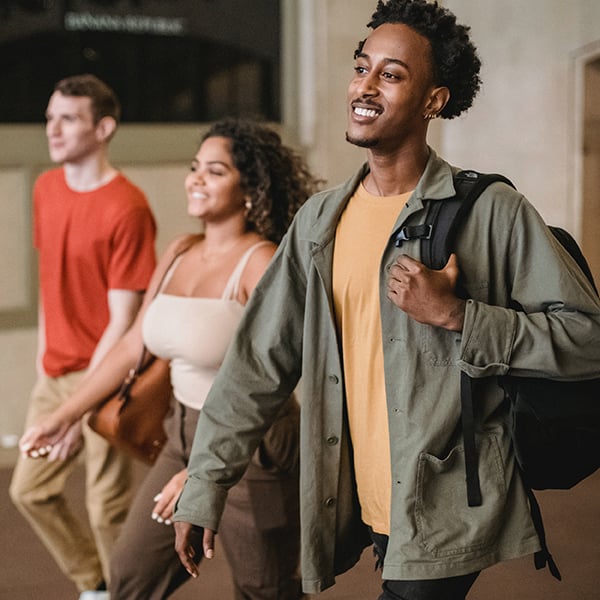 A SMART PLACE TO BANK
Peach State's Membership Benefits
A membership at Peach State offers access to financial tools and resources to help you and your family reach your financial goals.
Lower Loan Rates We're proud to offer our members lower loan rates.
Lower Fees Lower fees mean more savings for our members.
Earn More Profits earned above expenses are returned to our members in the form of higher earnings on Savings Accounts.
Member-Owners Credit unions have member-owners who have an equal stake in the organization represented by the $5 deposit that was required to open their Savings Account.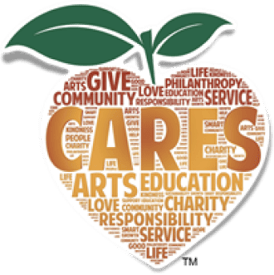 You Make A BIG Difference With Every
Purchase with the Card That C.A.R.E.S.!
The Peach State FCU C.A.R.E.S. Foundation is supported by our C.A.R.E.S. Visa Debit Card program as well as contributions from outside donors. For every purchase made with a Peach State Visa Debit Card, Peach State will donate a nickel to the C.A.R.E.S. Foundation, which supports non-profits, school systems, and the arts in the communities within our footprint.1
1 $0.05 per transaction of Peach State Federal Credit Union's merchant interchange income from our Visa Debit Card program is used to benefit the communities we serve. Peach State will determine where/how funds are disbursed. This does not affect members' accounts, nor will any member information be disclosed. You will not incur any additional fees or charges from this program. Merchant interchange income is derived from fees that a merchant pays to accept credit/debit card payments. The C.A.R.E.S. program may or may not apply to ATM transactions, certain commercial transactions, or other transactions not processed by Visa.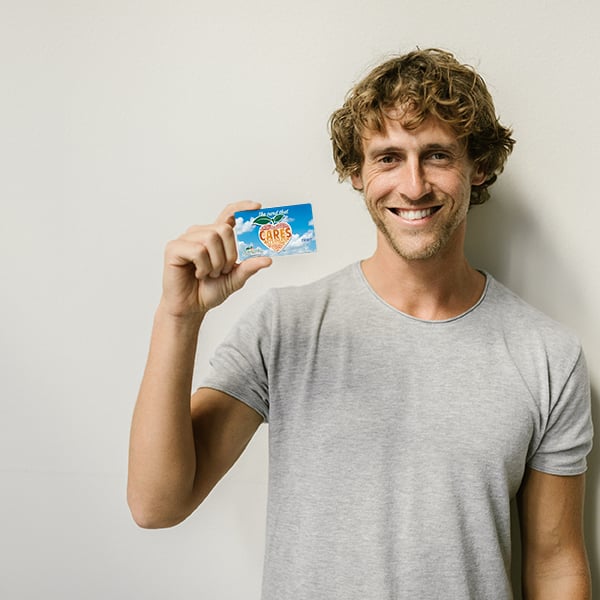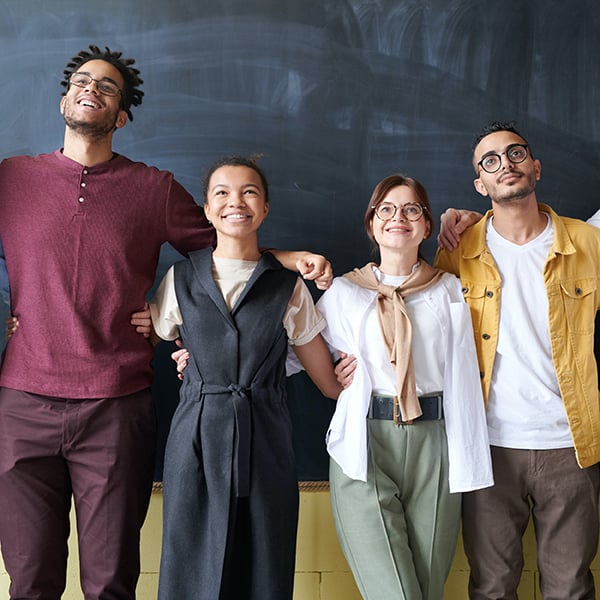 SHARE THE LOVE
Extend membership to your employees!
As an employer, you have the opportunity to pass along the benefits of membership to your company's most valuable asset – your employees. Offer a membership at Peach State as a "no cost" benefit.
Peach State Membership Benefits:
Offers membership and access to products and services to help your employees achieve financial success.

Financial wellness materials for new hire packets.

Peach State's Business Development Team will attend new employee orientations,

health and benefits fairs upon request.
Who Can Join?
Peach State offers membership to the employees of our sponsor Boards of Education and many Select Employee Groups (SEGs) and associations. Search the toolbar below to quickly navigate the list of SEGs eligible and Employee Groups to see if you are able to become a member.


In addition, all persons who live, work, worship or attend school in Aiken County, South Carolina and Chattooga, Clarke, Habersham, and Richmond counties in Georgia are eligible to join. Membership is open to immediate family and household members of eligible individuals.
Don't see your employer listed below? Let them know how easy it is for them to offer their employees this valuable benefit!
Search Membership Eligibility
See if your employer or group participates using the search bar below:
#
1040 Grant, LLC

1121 Grayson, LLC

123 Culver, LLC

180 Peachtree Retail, LLC

202 Scenic Hwy, LLC

2480 Hillside Avenue, LLC

279 West Crogan Owners Association, Inc

2970 Rosebud Properties, LLC

33H Fund II, LLC

33H PF1, LLC

33H PF2, LLC

33H PF4, LLC

33H PF5, LLC

4K Automotive

7 Terra Investments (Forsyth County)
A
A & A Electric

A & A Termite and Pest Control, Inc.

A & E Grill

A Child's Voice Child Advocacy Center

A+ Security, Inc.

A-1 Pawn

AAAA Global Investments, LLC (Hall County)

AARP Foundation Senior Community Service Employment Program

Abraham Ministries Christian Life Center

Abundant Life Investments, LLC (Henry County)

Acadia Healthcare dba Lakeview Behavioral Health System

Accounting Concepts, Inc.

Ackerson Stevens

ACM Investments, LLC

Action Ministries of Athens, Inc.

Action Tree Service

Acuff Accounting

Adrian Collaborative, LLC

Adult Literacy Barrow

Advanced Dentistry of Athens

Advanced Digital Cable, Inc.

Affordable Tire & Automotive

Aiken (Oglethorpe County)

Aiken County Public Schools (Employees and Students)

AKAJA, LLC – AJ's Pizza

Albanet Enterprises, LLC

All Turf, Inc.

Alliance Property Investments

Allied Paving Contractors, Inc.

Allstate – The Barrett Agency

Alpha & Omega Childcare

Amber Fire Protection

American Boilerhouse, Inc.

American Dock & Door, LLC

American Plastics

American Red Cross

American Synthetic Fiber, LLC

Anderson Carpet and Furniture Inc.

Andrew Holding Properties, Inc.

Andrew Simpkins Innovation Foundation (Board Members Only)

Angels Child Development Center

Anita's Artscool

Aooti Holdings, LLC

Aries Family Diner

Armour Junction (Epic CXVI), LLC

Arrow Adhesives Company

ARS Dargan Place, LLC

Ash Welborn Insurance

ASK Staffing

Athens Area Human Relations Council, Inc.

Athens Area Humane Society

Athens Clarke County

Athens Community Council on Aging

Athens Country Club

Athens Downtown Development Authority

Athens Gastro Center

Athens Health & Rehab

Athens Heritage Home

Athens Housing Authority

Athens Montessori School, Inc.

Athens Regional First Care

Athens Regional Medical Center

Athens Specialty Mfg, Inc.

Athens Technical College – Students & Staff

Augusta Christian Schools

Augusta Hotel Group, LLC

Aurora Theatre, Inc.

Austin's Family Health & Fitness Center

Avion Energy
B
B & B Market

B and D Homes, LLC

Babies Can't Wait

Back to the Bible Holiness Church (Employees and Members)

Backflow Testing Services

Baco Exterminating

Baker & Taylor

Baker Restoration Services, LLC

Baldwin Trucking Company

Banyan Properties Redux

Banyon Tree II, LLC

Barber Homes, Inc.

Barrett Automotive, LLC

Barrow County Government

Barrow County Schools

Barrow Group, LLC

Barrow Regional Medical

Barry's Auto & RV Sales

Bascomb Masonic Lodge #363

BaSix Knowledge Academy

BBI Spreaders

Beall's Outlet (LaFayette)

Beard & Duncan, CPA

Bed, Bath, & Beyond

Benchmark Building Contractors

Bert's Paint & Body

Bethesda Fellowship Church

Bethlehem Christian Academy

Better Homes & Gardens Jackson Realty

Beulah Missionary Baptist Church

Beverly Manor Convalescent Center

BFG/Walbar

BH Property Partners, LLC

Big Miller Grove Missionary Baptist Church

Billy Cain Ford- Lincoln

BKD Enterprise

Black Dog Capital Partners, LLC

Blackburn Truck Equipment

Blue Bell Creameries

Bluebird North

Bluegraphics

Bodyfit, Inc.

BodyPlex of Grayson

Bonded Logic, Inc.

Bosnia Market Partnership

Boy Scouts of America Blue Ridge Long Cane District

Boys & Girls Club of Athens

Boys & Girls Club of Jackson County

Boys & Girls Club of Winder – Barrow County

Boys & Girls Clubs of North Central Georgia

Brad Cox, Inc.

Brady Realty Inc.

Brainey Baby Company

Bramiett Associates Architecture

Branch Christian Community School

Brand Mortgage Company

Brenda's Home Fashions, Inc.

Bright Lite Signs, Inc.

Brock's Fun Time Rentals

Brown's Hardware

Buckeye Plaza, LLC

Buford City Schools

Buhler Quality Yarns Corp.

Burgundy Property and Management, LLC

Burke County Schools (Employees and Students) (Burke County)

Burrson Construction Group

Burton Center

Bush Mobile Home Moving

Bushwack Enterprises

Bushwack Enterprises, LLC
C
C & D Stone Mountain

C&C Fabricators, Inc.

CAAP (Coalition of Athens Area Physicians)

Cantrell's Vinyl Siding

Cardiovascular Group PC

Cards 4 Coaches

Carnes Management

CARQUEST Auto Parts

Carrier Transicold

Carter & Carter Service Inc, DBA H&R Block

Catalyst-Equity Hold, LLC

CCS Janitorial Services, Inc.

Center Hill Baptist Church

Centerville Elementary

Central Label Products

CertainTeed

Chandanis 9, LLC

Chanique's Alterations & Mary Kay Consultants

Chapman Jewelry

Chapman Jewerly

Chattooga Carpet Cleaning

Chattooga County BOE

Chattooga County Government

Chattooga County Library System

Chattooga Farm and Garden Inc.

Chelsea Baptist Church

Cherokee Regional Library System

Chick Fil A Wesley Chapel Road

Chico's

Chiorino America

Christian Mission of Atlanta

Christian Multimedia Network

Christopher T Keenan, DDS

Chrysan Thomas, CPA

Church Molding

Church Street Station, LLC

Churchill & Ferguson, Attorneys at Law

Cigar Connoisseur

City of Arcade

City of Auburn

City of Avondale Estates

City of Baldwin

City of Carl

City of Clarkston

City of Cornelia

City of Demorest

City of Hope Child Development Center

City of Hope Community Development Corp.

City of Jefferson

City of Lafayette

City of Lawrenceville

City of Lithonia

City of Loganville

City of Lyerly

City of Monroe

City of Norcross

City of Peachtree Corners

City of Pendergrass

City of Snellville

City of Statham

City of Stone Mountain

City of Summerville

City of Suwanee

City of Winder

City of Young Harris

Clark Patterson Associates

Clarke County Schools

Clarksville Elementary School PTCO

Classic Headquarters, Inc. (CHQ)

Classic Millworks Designs

Claussen Hotels, LLC

Clayton Complex, LLC

Clendenin Lumber Co.

Climer Moving

Club Railroad (Accu Metals)

CMS of Georgia, Inc.

CNY Fertility Atlanta

Coffman Funeral Home/fka/Erwin-Petitt

COHW Summerhill FS, LLC

Collection Services of Athens (CSA)

Collins Hill Christian School

Collins Hill High School (members & students)

Comfort Keepers

Comfort Keepers (Monroe)

Commerce City Schools

Commercial Lending Associates

Communications Ink

Community Newspapers, Inc.

Community of Bosniaks, Ga

Condor Properties, LLC

Consolidated Technology Solutions, Inc.

Construction Education Foundation of Georgia

Controlled Blasting, Inc.

Controller Video Game Lounge

Conwed Global Netting

Coosa Water Authority

Cornelia Florists and Rentals

Cornelia Veterinary Hospital

Cornerstone Leadership Academy

Country Hearth Inn

County Line Properties, LLC

County Wide Garbage Service

Covenant Christian Academy

Covenant Christian Church

CRAM Academy

Cross Culture Church

Crossroads Café

Crown Storage Holdings, LLC

CSRA RESA (McDuffie County)

CT Solutions

Culver Street Properties
D
Daniel Insulation

Davidson Well Drilling

Deals in Heels LLC

Defoor Station, LLC

DeKalb Chamber of Commerce

DeKalb County Government

DeKalb for Seniors, Inc. (Board of Directors)

Depression Fund, LLC

Design Type, Inc. d/b/a DUO

Details Salon 73 & Spa

Detention Management System

Dewberry 10th Street, LLC

Dial Tool, Inc.

Dispensing Systems, Inc.

Diversified OSP Solutions, LLC

Divinity Church International

Doka USA

Dolco Packaging

Dollar Tree (LaFayette)

Dr. Cary Miller

Dr. Kirk Krueger

Drayer Physical Therapy

Dream House

Dreamers Career Academy, Inc.

Duane Hartness Insurance Agency, Inc.

Duncan Industries

DuPont Pharmaceuticals Co.

Durham Geo Slope Indicator

Dyer's Grading & Excavation
E
E-Z Qwik Trip

E-Z-GO/Textron

E.R. Snell Contractors, Inc.

Earle Rainwater Funeral Home

East Atl Hotel Group, LLC dba Quality Inn and Suites, Decatur Atlanta East

East Central Regional Hospital

East Teak

Easter Seals (Madison County)

Easter Seals: Athens Corporate

Easter Seals: Barrow County

Easter Seals: Brookvalley

Easter Seals: Guice

Easter Seals: Jackson County

Easter Seals: Mansell

Easter Seals: Northeast GA

Easter Seals: Oconee County

Easter Seals: Premier

Easter Seals: Social Circle

Easter Seals: Sylvan Hills

Easter Seals: Walton County

Ebenezer Baptist Church West

Echols Glass & Mirror, Inc.

Ed Murdock Superstores

Eikler's Automotive

El Redil Cumberland Presbyterian, Inc.

Elder's Ace Hardware

Electrolux Home Products

Elevon Properties

Elite Storage Solutions, LLC

Ellisons Consulting Services

ElringKlinger USA, Inc.

Encourage H.E.R. Academy

Etcon Staffing Service

ETS (Expedited Transportation)

Euclid Chemical

Euro Gourmet Food, Inc.

European Sports Fan, Inc.

Evergreen Lawn Care

Evergreen Presbyterian Church

Expert Collision Center

Expotechnik America

Express Employment Professionals

Extra Special People (ESP)
F
F&P Employees Financial Advocates, LLC

Factory Health & Fitness

Fairview Elementary School PTA

Fairway

Family Promise of Gwinnett

Famous Pizza

Farm Supply Company of Cornelia, Inc.

Farrar & Corbin - Attorney at Law, LLC

Faulkner Management, Inc.

Favors Heating and Air

Fellowship Church

Fenders Diner Inc.

Fibervision Products, Inc.

Fine Arts LTD

First Alliance Church Toccoa (Members)

First Baptist Church of Lilburn

First Baptist Church Sugar Hill

First Meridian Financial Services

Five Star

Five Star Insurance & Business Services, Inc.

Five Star/fka/Restaurant Enterprises, Inc.

Flood's Wrecker Service

Foly Company

Food City (LaFayette)

Foodworks Sales Co.

Foothills Education Charter High School

Foothills Financial Group, LLC

Ford Chiropractic, Inc.

Ford Truck Enthusiasts, Inc.

Forever Aligned Club

Forum MC, LLC

Fountain Plaza, Inc.

Fountainview Convalescent Center

Franklin County Board of Commissioners

Franklin County Board of Education

Franklin Insurance Agency, Inc. (Cornelia Office)

Freds

Freedom Church of Gwinnett (Employees and Members)

Freeman GC, LLC

Friends of the Libraries of Towns County

Friendship Foundation, Inc.

Full Circle Restoration
G
G and P Auto

G.P.'s Enterprises Inc

Galaxy Music

Galilee Christian Preschool

Garcia's Auto Sales

GDC/Walker

GDP Technologies

GenAir Services, LLC

George Walton Academy

Georgia Center for Sight

Georgia Gwinnett College (Students and Staff)

Georgia Health Department (Rockdale County)

Georgia Manufacturers Alliance

Georgia Mountain Fair, Inc

Georgia Mountain Women's Center, Inc.

Georgia Options

Georgia School for the Innovations and Classics

Georgia Vision Center, Inc.

Getting Ahead Association

Ginn Funeral Home

Gladsouth, LLC

Global Equipment

Global Tech

Golden Pantry

Gould Plastics, Inc.

Grace Fellowship Church

Graphic Composition

Graphic Compostion, Inc.

Gravograph New Hermes

Grayson Technology Partners

Greater Lithonia Chamber of Commerce

Green Facilities, LLC

Green Pastures Christian Academy

Green Pastures Christian Ministries

Greenforest Community Baptist Church

Greenforest Community Development Corporation

Greenforest McCalep Christian Academic Center

Greenforest McCalep Christian Academic Center PTO

Greenforest McCalep Early Learning Center

Greenscapes Lawn Care, Inc.

Greenwood Fabricating & Plating, LLC

Greenwood Storage North, LLC

Group 107, LLC

Guffin & Eleam Inc.

Guiding Anchor

Gwinnett Anesthesia Services

Gwinnett College

Gwinnett County Government

Gwinnett County Public Library System

Gwinnett County Schools (Students and Staff)

Gwinnett Daily Post

Gwinnett Physical Therapy

Gwinnett Technical College (Students and Staff)