Online Banking
Peach State makes it easy to stay connected to your finances with our online banking services. If you have access to a laptop and the Internet, we've got a smart way for you to bank!
View accounts and transfer funds
Transfer funds to another person
View and print check images and eStatements1
Debit card management
View tax forms
Separate login available for joint owners
Set up alerts for low balances, large transactions, and more!
---
1 When you opt-in for eStatements, your Bill Pay service is free!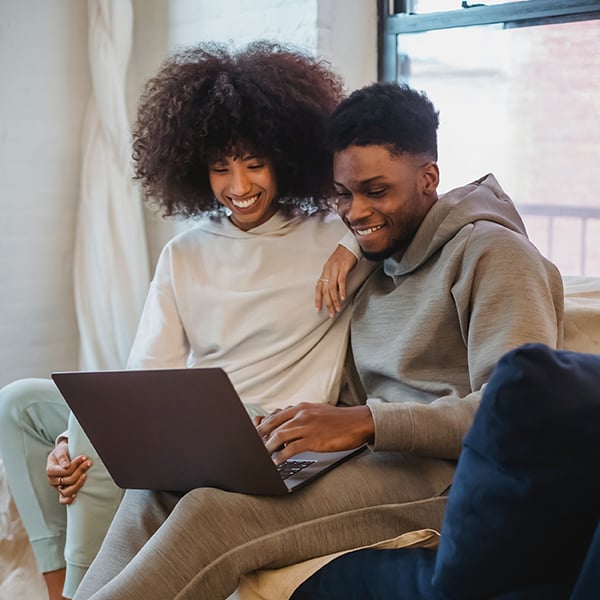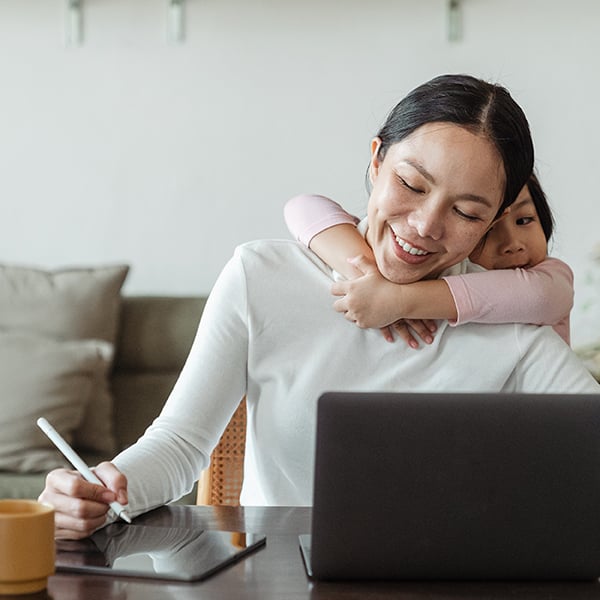 Bill Pay
Pay your bills securely and quickly in Online Banking. Bill Pay is free when you opt-in to receive eStatements.
Fast & Safe Pay bills in a snap by using our safe, encrypted website.
Auto Pay Set up recurring payments and payment reminders.
Plan Payments Avoid late fees by scheduling payments in advance.
Track Payments Track payment status and view payment history using Bill Pay.
Log into Online Banking, click "Bill Pay" from the side navigation bar and follow the prompts to enroll to start using Bill Pay today!
Convenient Easily access your statements and receive an alert when it's available.
Secure Reduce the risk of paper statements becoming lost or stolen in the mail.
Fast View statements faster than if you had to wait for them to arrive in the mail.
Organized Reduce mail clutter and avoid having to file or shred your statements.
Log into Online Banking then select "My Account" from the side navigation bar. Click "Statements" in the main navigation, then click the "Enroll" button and follow the prompts to opt-in for eStatements today!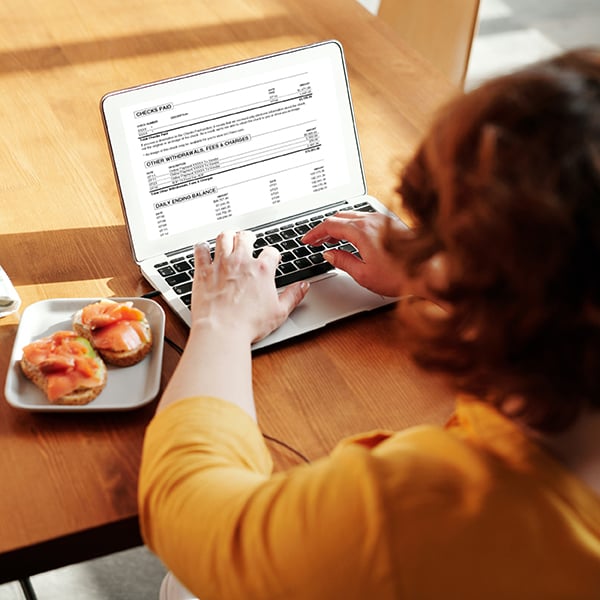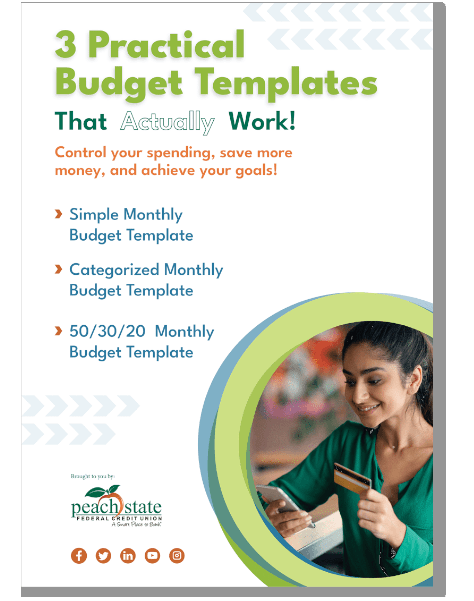 3 Free Templates!
Budgeting Templates
Stay in control of your finances! These budgeting templates make it easy to stay on top of your monthly spending and create good habits.
Fillable online
Calculates in real-time
Easy to use and understand
Frequently Asked Questions
These are a few of the commonly asked questions about Peach State's services.
For even more FAQs, check out our Member Knowledge Base.