TruStage® Home Insurance Features
Exclusively for credit union members and their families, TruStage Home Insurance Program1 offers special discounted rates, trusted protection, and free quotes to all members.
Low Rates Low rates provide great coverage at an affordable cost.
Have Confidence Protect your home and assets from weather, theft, fire, or other damage.
Bundle to Save Bundling your auto and home insurance could save you extra money!
24 Hour Claims Rest easy knowing you're covered. File or manage your claim 24/7.
1 The TruStage™ Auto and Home Insurance Program is offered by TruStage Insurance Agency, LLC and issued by leading insurance companies. Discounts are not available in all states and discounts vary by state. The insurance offered is not a deposit and is not federally insured. This coverage is not sold or guaranteed by your credit union. MAH-1112-7C9E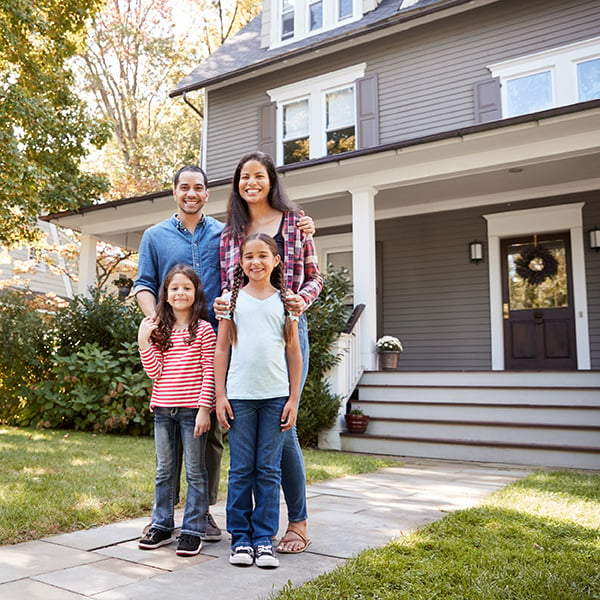 Special Savings Opportunity For Members with TruStage Home Insurance
When you bundle your home and auto insurance with TruStage, your savings could add up to $509 or even more!2
Get your free quote today and call TruStage at 855.483.2149!
Discounts on Car Insurance3
Credit union member discount
Multi-car discount
Good student discount
Vehicle safety feature discount (anti-lock breaks, anti-theft device)
Discounts on Home Insurance3
Credit union member discount
New home
Smoke detectors
Burglary and fire alarms
Inflation protection
Multi-policies
2 Average savings based on countrywide survey of new customers from 8/1/16 to 8/1/17 who reported savings from prior premiums when they switched to Liberty Mutual. Savings comparison does not apply in MA. © TruStage Insurance Agency 2018
3 Discounts and savings are available where state laws and regulations allow, and may vary by state. Certain discounts apply to specific coverages only. To the extent permitted by law, applicants are individually underwritten; not all applicants may qualify.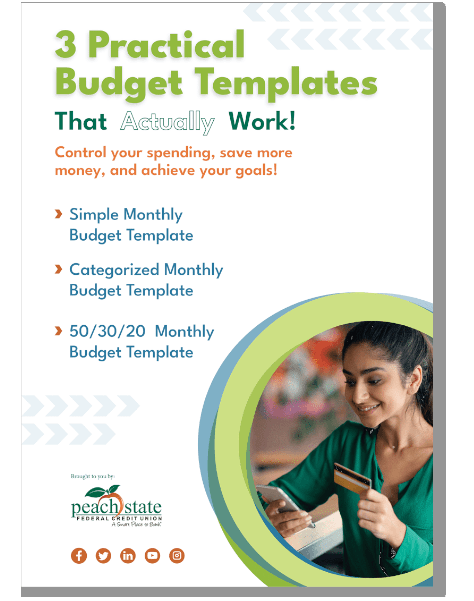 3 Free Templates!
Budgeting Templates
Stay in control of your finances! These budgeting templates make it easy to stay on top of your monthly spending and create good habits.
Fillable online
Calculates in real-time
Easy to use and understand
Frequently Asked Questions
These are a few of the commonly asked questions about Peach State's services.