Overdraft Protection Benefits
We all have months when our budget is tighter than we'd like. Protect your Checking Account from being overdrawn, and avoid additional fees and shock of being denied a transaction.
Affordable With Overdraft Protection, you'll only be charged $5 per overdraft transfer.
Automatic As long as funds are available in your Savings Account, transfers to your Checking Account are automatic.
Account Options Overdraft Protection is available for Basic and Premium Checking Account holders.
Peace of Mind Protects you from overdrawing your Checking Account.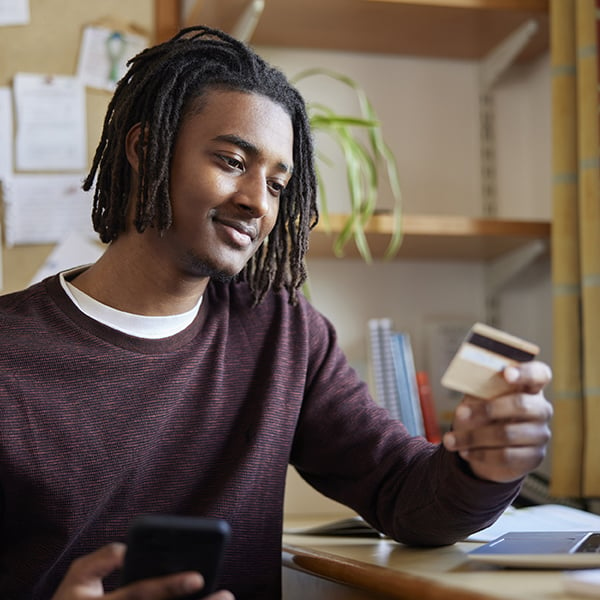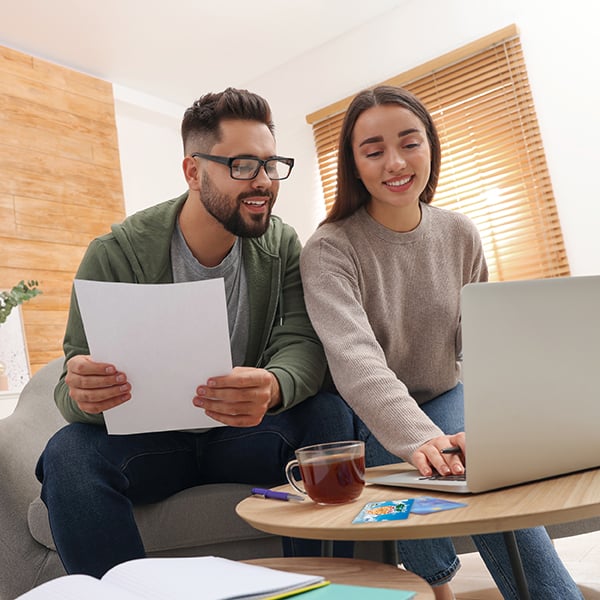 You can view your actual and available balances via Online Banking, Mobile Banking, or by visiting a branch.
Actual Balance vs. Available Balance
There are different circumstances that affect the availability of funds in your account.1 It's important to understand the difference between what's available to spend versus what's being held for previously authorized transactions.
The actual balance is the total amount of funds in your account at any given time, including pending transactions that have not cleared. (It may appear as "current balance" in Online and Mobile Banking.)
The available balance is the amount of money available for your use. If you exceed the available balance, you may overdraw your account.
Overdraft protection transfers funds from your Savings Account to cover the difference for transactions to clear in your Checking Account.
1 "ACTUAL BALANCES AND AVAILABLE BALANCES" – As explained in the Membership and Account Agreement there are many circumstances that will affect your access to the funds in your account(s). Many of these transactions are beyond the Credit Union's control as they are requirements of the payment networks that your transactions are processed through via the merchants with whom you choose to do business. Also, we may place holds on various deposits as explained in the Section in this Agreement on Funds Availability. Thus, your account records may show an "Actual Balance" and an "Available Balance." The Actual Balance is the total amount of funds in your account(s). The Available Balance is the amount available for additional transactions (withdrawals, write checks, debit transactions, online banking or other authorized transactions). If you exceed the Available Balance (even though the Actual Balance may be greater), you may overdraw your account as new or additional transactions cannot be processed until funds are available for transactions. This may result in Insufficient Funds Transactions, Returned Items, and Fees including Overdraft Service because of exceeding your Available Balance. You can view your Actual and Available Balances via Online Banking, Mobile Banking, visiting a branch, etc. For additional details, please refer to your membership and account agreement.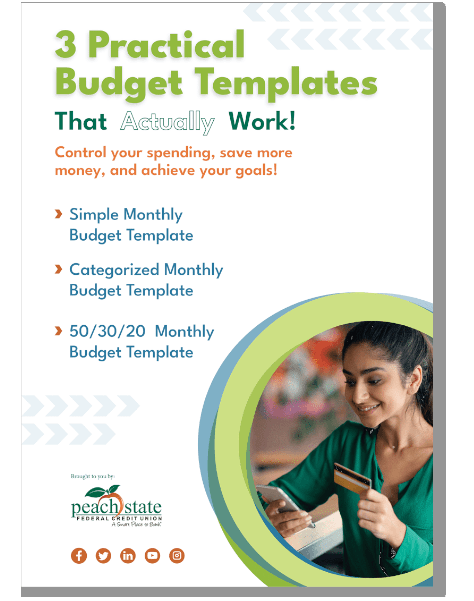 3 Free Templates!
Budgeting Templates
Stay in control of your finances! These budgeting templates make it easy to stay on top of your monthly spending and create good habits.
Fillable online
Calculates in real-time
Easy to use and understand
Frequently Asked Questions
These are a few of the commonly asked questions about Peach State's services.