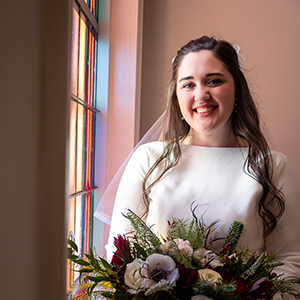 Lauren
I received the Peach State career advancement scholarship two years in a row. Peach State helped me achieve my future career goals by providing funds for nearly 3 of the 6 semesters I had to complete in my Master's program. I am so grateful for the opportunities that Peach State allowed me to pursue because of these scholarships. These scholarships allowed me to avoid getting a loan and build my Peach State savings account to set me up for a more secure financial future. Now I am almost finished with my degree and am so grateful to Peach State for the two scholarships I received that have helped me get there!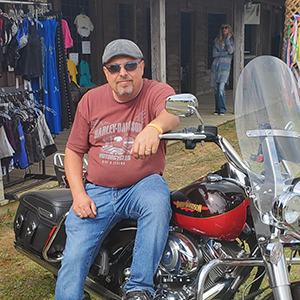 Michael
In 2022 I was diagnosed with colon cancer and underwent chemotherapy. It was a very difficult process. I got through it by concentrating on the things I promised myself I would enjoy after my recovery. One of those things was to start motorcycle riding again. I decided I would get a Harley Davidson once my recovery was complete.

After months of treatment, I was given a clean bill of health and headed straight to my large nationwide bank which to my disappointment did not offer signature loans, did not loan money for motorcycles, and being a 15-year customer did not help me at all. My wife directed me to Peach State FCU and within 24 hours I was purchasing my next Harley Davidson in celebration of beating cancer. Peach State made the process so easy and before you knew it, we moved all of our accounts to the credit union, and canceled our big bank credit card and got a credit card through Peach State. I am so pleased with our decision, and am reminded of the great member service and care we get from Peach State every time I ride my motorcycle, which is quite often.

Thank you, Peach State, and a special thank you to Member Service Advisor Ashley who helped us through the entire process!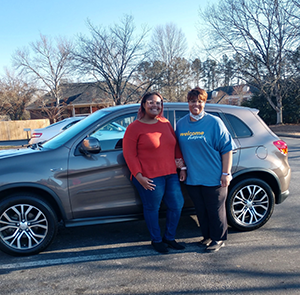 Tracy
Peach State has always been my go-to for loans over the years. I can always count on Peach State to finance loans for different life circumstances. I would be at a loss if I didn't have Peach State in my corner. The staff are always so kind and willing to help. I've been a member since 1997 and the relationship with Peach State is hands down one of the best banking relationships I have ever had.

When my daughter was ready for her first checking account, of course we came to Peach State. When she was ready for her first car, Peach State financed it. When she wanted a credit card to build her credit history, Peach State provided it. Peach State has been such a blessing to me and my family over the years.

Thank you, Peach State. I am forever indebted to you!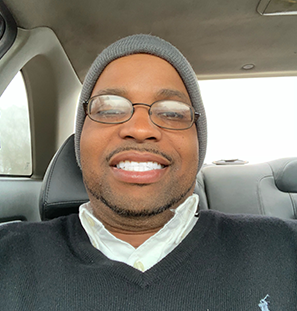 Anthony
Once upon a time, I found myself in a tight spot. I had been dreaming of owning a reliable vehicle that would not only serve as transportation but also provide a sense of stability in my life. However, my dream seemed to crumble when I was turned down for a vehicle loan by multiple financial institutions.

Just when I thought all was lost, a ray of hope emerged in the form of Peach State FCU. I had heard about their exceptional service and their commitment to supporting their members, so I decided to give it one last shot. Little did I know that this moment would change my life forever.

As I stepped into the Peach State branch, I was greeted by warm smiles and a genuine eagerness to help. The staff listened attentively to my story, understanding the challenges I had faced. They empathized with my situation and assured me that they would do everything in their power to assist me.
With their expertise, the team at Peach State reviewed my financial history, taking into account the circumstances that had led to my previous rejections. While other institutions had only seen numbers and statistics, Peach State saw me as an individual with dreams and aspirations.

In a world where rejection had become the norm, Peach State offered me a lifeline. They believed in my potential and were willing to take a chance on me. With their guidance, I navigated the loan application process with renewed hope, feeling supported every step of the way.

With the loan from Peach State, I finally acquired the vehicle of my dreams. It was more than just a means of transportation; it represented a fresh start and a newfound sense of independence. Every time I sat behind the wheel, I was reminded of the incredible service and kindness that Peach State had extended to me.

But their impact didn't stop there. Peach State continued to support me throughout my journey, offering financial guidance and resources to help me navigate other aspects of my life. Their commitment to their members went beyond a simple transaction; they genuinely cared about my well-being and success.

Thanks to Peach State's unwavering belief in me, I not only obtained the vehicle I desperately needed, but I also regained my confidence and hope for the future. They proved that sometimes, all it takes is one institution to change your life, and for me, that institution was Peach State. Their exceptional service and genuine compassion showed me that dreams are still attainable, even when others have turned you away.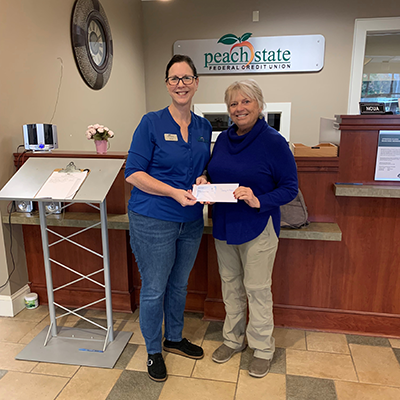 Sally
In early August of 1973, I moved to Georgia as a 23-year-old new teacher. I was going to share an apartment with another new teacher. Our rent was about $300 a month. We didn't get our first paycheck until the end of September after we'd taught a month, and I did not have the money to cover the rent!

Someone suggested I contact Gwinnett County Teachers Credit Union, now known as Peach State FCU. Thankfully I set up an account and borrowed $150 to pay my rent! I have now been an active member with both checking and savings accounts (and another loan or two over the years) for 50 years! And to this day, I'm very proud of my three-digit membership number! I was among the first 600 to join! Thanks for years of excellent service!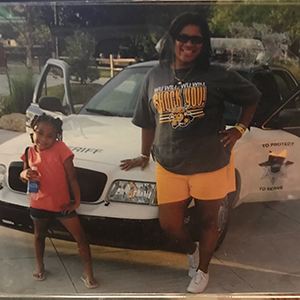 Traci
I had moved to Georgia to get away from an abusive relationship and other than having family here, my daughter and I had practically nothing but the clothes on our backs. I was fortunate to be hired by Gwinnett County Public Schools and was relieved as the little money I was able to bring with me was quickly dwindling. At the hiring event, I was given information on then Gwinnett FCU as a credit union that a lot of the teachers used and I could set up direct deposit there.

I went in and explained to the woman that I had very few dollars at the time, but had been told that I needed to create an account for direct deposit. I believe the woman could sense that I was fragile and offered me a lifeline. She offered me a Teacher Loan to help get me started and get my daughter ready for school. That Teacher Loan was used to open my account. To say I was beyond emotional is an understatement as I am emotional now just remembering how what she did made the difference for my mental and emotional state as well as for my daughter who was just as fragile. I have been a member ever since and have done several auto loans and have several accounts. Thank you for being a part of my prayer for a new beginning.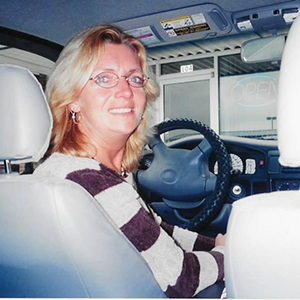 Wanda
My sister passed away unexpectedly in December of 2021. She did not have any insurance for a burial, so I took it upon myself to open an account and raise money for her funeral expenses. When I went to the Lawrenceville location, they were all very sympathetic and helpful and made the process go smoothly. As is expected I was very upset and couldn't really think straight. Jacob went out of his way to assist me and helped calm me down. I will never forget the outpouring of kindness and compassion this location showed me during the most difficult time of my life. I have been a member of Peach State for years now and will only do my banking there. I always recommend this credit union to all my family and friends. When my sister went to work after her graduation, I helped her get her accounts set up at Peach State also. We always bank there and were never disappointed in our service.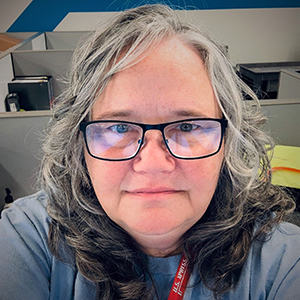 Lori
A few years post-divorce, I resigned my job and moved out of the country for a year to work with a ministry helping/protecting/providing for women rescued from sex trafficking. While I was gone I had no income and no debt, only my previous home mortgage still in my name as a cosigner. My ex-husband had sole possession of the house and the incoming rent. When I returned in, I found my credit in shambles. I desperately needed a car, but the bank would not work with me. I had an account at Peach State, so I decided to give it a shot. They were SO kind and patient, answered every question, listened to my story, and NEVER made me feel less than. Not only did they work with me, to get the car (that I still own) I was given more help on how to increase my credit and how to get to where I wanted to be faster than I thought possible. I no longer bank with the original bank, though I do still have the credit card, unsecured now, only because it is my longest credit record. I bank with Peach State and now have a great credit rating. I have never missed a payment. I have taken the chance they gave me and got every ounce of use out of it I could. I have several diverse accounts with Peach State now as well. I hope I've made them proud and honored the chance they gave me. I am #PSFCUForLife.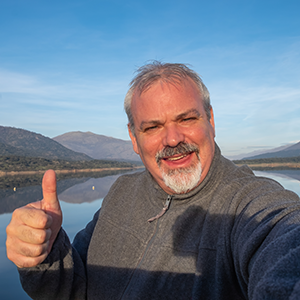 Robert
Up until the summer of 1996 I had done my banking with the big name private banks. Fees were exorbitant and this particular bank accidentally made a double withdrawal of a large sum from my account. This caused many checks to bounce resulting in overdraft charges. It took two months to get the situation fixed and money put back into my account. I was very frustrated and started looking at alternatives. A friend suggested that I look at the credit union (Gwinnett Federal Credit Union at the time). This was a decision I have not regretted and am proud to be a member of Peach State. Over the past 27 years there have been a few wrinkles along the way (mostly outside fraud), but the good folks at Peach State have handled those situations quickly and professionally. I have taken out several loans and mortgages over the years and Peach State is always the first step for me in any financing or loan needs. Thank you for being a reliable and steady source in my financial dealings!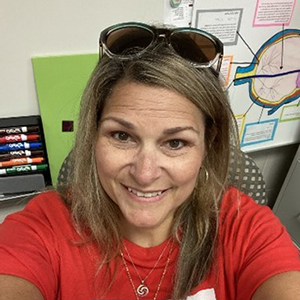 Tracy
I won't go into all the details, but I have had a very rocky marriage. My spouse has substance abuse issues. I put myself through school with the help of the Hope Forgiveness program and became a Special Education Teacher to protect myself financially in the event I would need to fully support myself. When I began teaching, I heard about being able to join Peach State Federal Credit Union. I have been a member for a long time.

Thankfully I went to school and had an account with Peach State. I had to seek a divorce quickly due to some terrible circumstances. My spouse had kept our account open (credit card because of such a good interest rate) and he was an authorized user. I went to the Lawrenceville location and the lady there was so nice. I had the bravery to close my account and she sat with me and helped me fill out my own application for a credit card. I got it and it was close to the amount that I had with my spouse. I felt so independent. She also helped me apply for a personal loan to pay for my divorce. Without this money, I would not have been able to move out and do what I needed to do for me.

I am grateful for Peach State for helping me financially to be safe. I am grateful for an education degree and all that was set in place for me to be where I am today. I owe part of that journey to Peach State.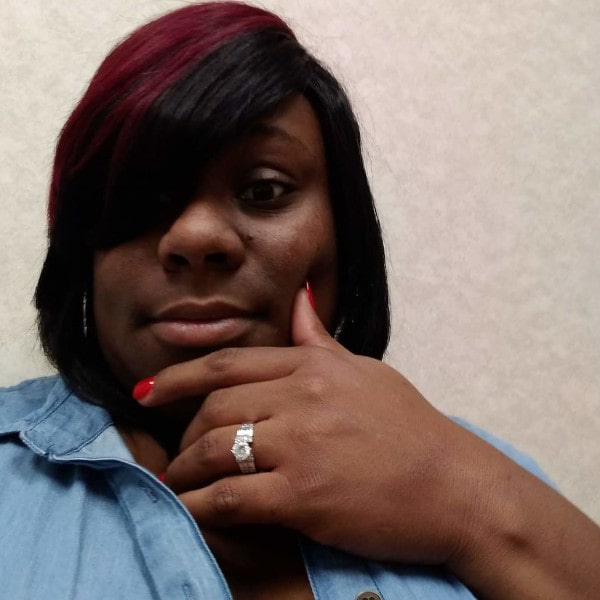 Tiffany
I have been a member of Peach State FCU for years now. I recently went back to school after a few years off. I was unable to receive any financial aid upon returning and didn't know how I would pay for my books or tuition. While on the member website, I noticed a feature about the PSFCU Scholarships. Most of them were for graduating seniors in high school, however, I scrolled upon one that was for adults pursuing degrees for career advancement. I applied and waited for the results. I was chosen as a recipient! I was able to pay for my books and tuition! I excelled that semester and received both recognition from the Vice President of Student Affairs, and I have since received a two-step promotion on my job! I am very grateful for the opportunity I was given by Peach State, and I am currently only seven classes away from graduation.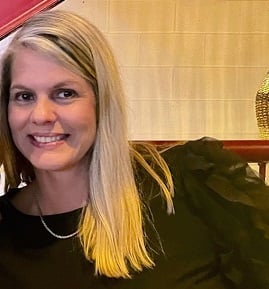 Alison
My story is not about a product or a service but just the kindness of Peach State Federal Credit Union staff members. My mom was an employee of Gwinnett Co School system so she had her banking with PSFCU for 30 years, she had IRAs, savings, checking and as she got older, added me to the account if anything should happen. She developed Alzheimer's so I had to jump in and assist her. During that time and in the time she passed, there was a lot to set up, remove, change names for, close out, transfer and Fran was one of the staff members who advised me in that time. It was always smooth and easy with Fran, to the point I set up my daughter's accounts with them and continued banking. The kindness and compassion won me over! Even my daughter's first debit cards and checking experiences have gone smoothly. We are very thankful to PSFCU!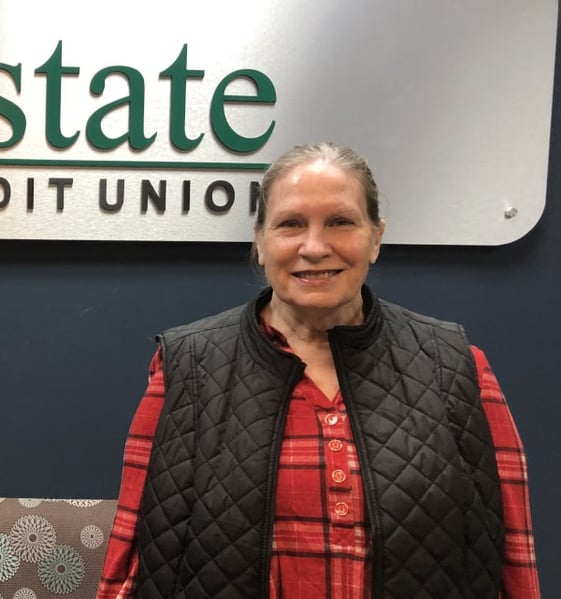 Kathy
In 2019 I found myself in credit card debt that seemed to be going nowhere. I was paying high interest rates and seeing little decrease in my balances. There seemed to be no way out. I felt like I was drowning!
I contacted the credit union and spoke with Alexander about consolidating the credit card debt into 1 payment. I had little hope that he could help me because of my debt ratio. He came up with a creative solution where my van loan could be used as collateral to pay off all the debt. What a relief! My monthly payment was manageable, and my credit card debt was paid off.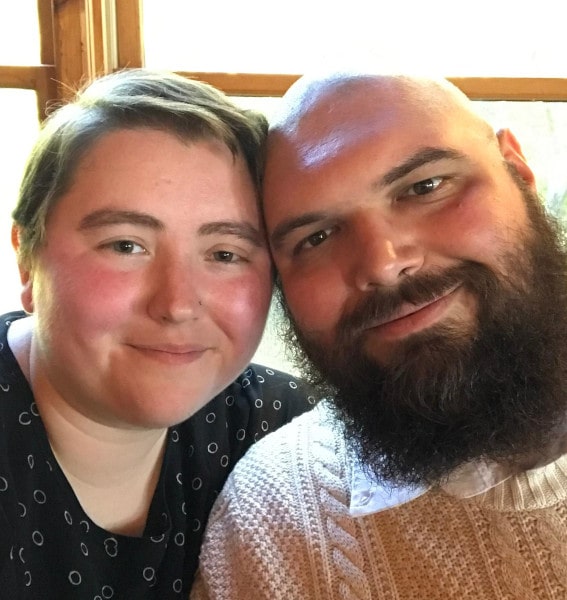 Sarah
My husband and I have been together for 6 years, married for 2 years. When we first got together, my husband didn't know how to work on his credit or finances. I had him switch his bank to Peach State because I knew he would get more information here. Any person we have met with has done a great job explaining to both of us how things work and what we need to do, and now his credit score is higher than mine! He has paid off several small loans and I have gotten my car loan and it has really helped us when we needed it. Soon we will be looking for a house together!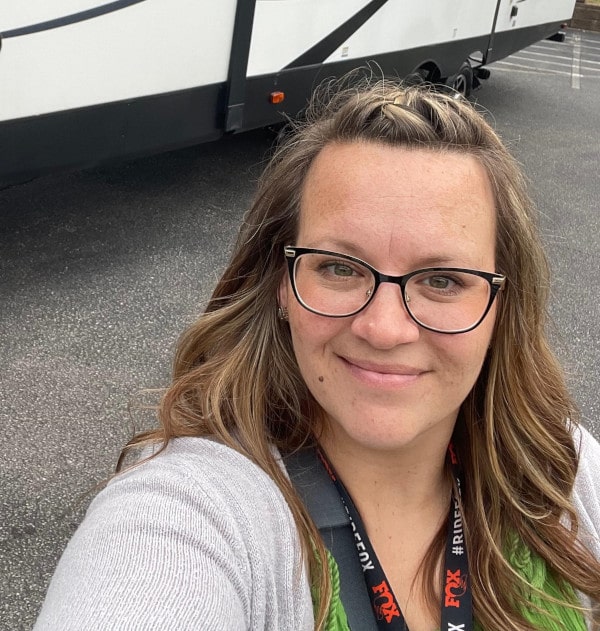 Christy
I was so nervous requesting a loan for anything, without having some big down payment. The fear I had about trying was because I have always been rejected. I have had a credit card with Peach State FCU building my credit over the last 5 years, and I was approved for the loan of my dream camper! Jessica made the process so easy and stress free. All the hard work over the years with the help of this wonderful credit union has paid off. Now with working as hard as we do in these times, my family and I can finally enjoy some stress-free affordable vacations!! Thank you Peach State FCU!!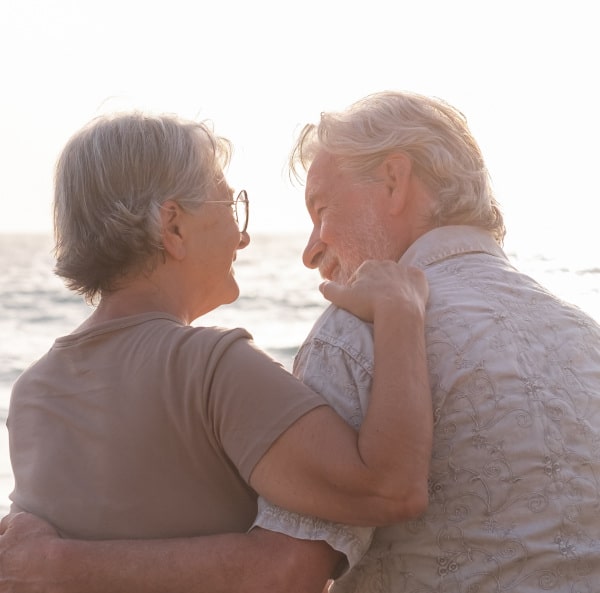 Delane
I started to work at the Board of Education in May of 1982 and one of the first things I did was open an account with the credit union. There were 2 employees back then, which is remarkable when I now see Peach State FCU is all over the state of Georgia. The service and sense of family is what has kept me a member for 40 years.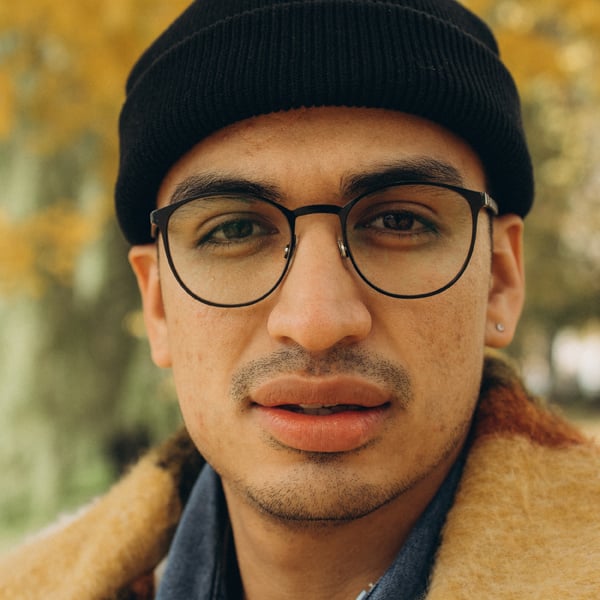 Juan
I arrived with my family to the U.S. to pursue a professional opportunity after being transferred by my company far away from home. Our first months were really challenging and Ashley from Peach State's Hawthorne Park branch in Athens, GA was the first person that helped us in solving one of our big challenges: getting a car. From the beginning we felt content by the Peach State community and that became really valuable, especially when you don´t know how things work in a new environment. With the help of Ashley, we were able to get a car loan and, on top of that, we have been assisted with finding a car, all within the credit union.

"THANK YOU" to Ashley and Peach State Federal Credit Union. I encourage other people to be part of this big family.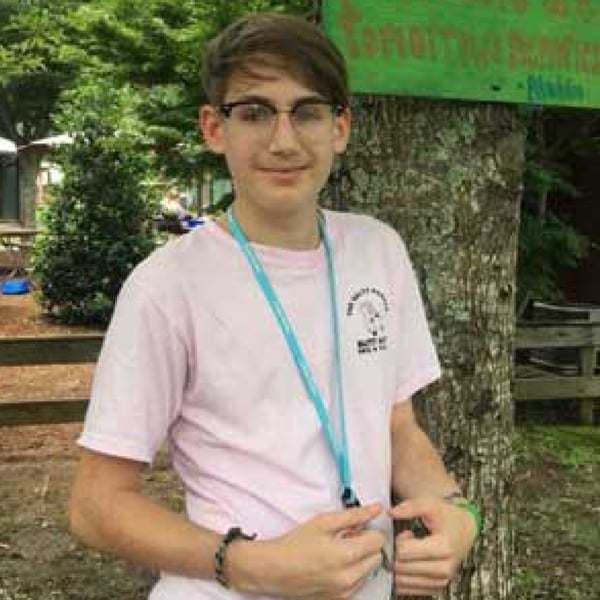 Kathryn
When my son was diagnosed with Type 1 diabetes at age 6, it turned our world upside down. One of the bright spots in the journey we took was the promise of Camp Kudzu, a summer camp for kids with Type 1. In order to save the money needed to send him to camp, I opened a vacation club account to put away money every month. This way, when time came to make payments for camp, we would already have it in the account and not have to worry about having the full amount ready to go. With my account, we were able to send him to camp for 10 summers as a camper and one year as a junior counselor. This summer, he'll be a counselor for the first time, helping the kids aged 8 - 17 who are living with diabetes, thanks to our account with Peach State!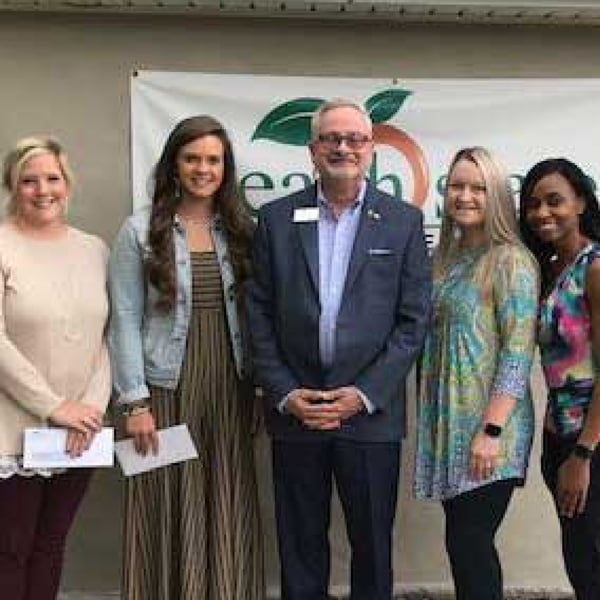 Kerry
There are actually a few things that come to mind when I think about Peach State Federal Credit Union!
I use the account I have there as a way to save money for the future or for any unseen circumstances that may arise. I love the account because money is automatically taken out of my paycheck and deposited. This keeps it from my direct use/view and allows me to save.
I also love the location of my branch! I was raised in Young Harris, GA and still live there today. The convenience of having a true local branch is ideal for me! Peach State recognized and rewarded me in 2019 when I was chosen as our Middle School Teacher of the Year. I remember thinking of how nice it was of them to come to our board meeting and make the teachers of the year feel extra special and appreciated.
Lastly, I applied for and was awarded with a scholarship to help with the financial burdens of continuing my education and obtaining an advanced degree. The scholarship funds came at an ideal time in my life. I was on maternity leave, with upcoming medical bills to pay. This scholarship took the stress of the educational costs away by helping with my tuition and cost of resources.
I am so very thankful for Peach State and I look forward to opening additional accounts with them, for not only myself but also for my children!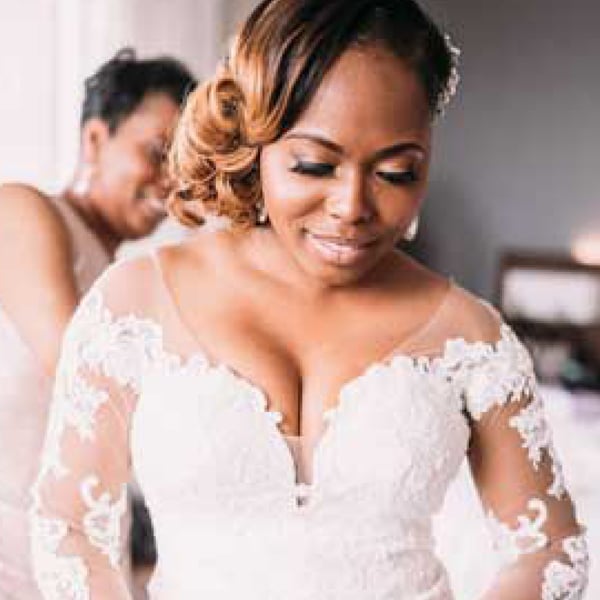 Tiffany
I always dreamed of having a fairytale wedding. When my husband proposed, I knew that I wanted everything to be perfect. I didn't want to settle for anything less than my perfect day, but I also couldn't afford all of the bills, so I reached out to Peach State for help. I applied for a personal loan, was approved and received the funds – all within three days! The best part – the payments are taken out monthly through payroll deduction, so I don't have to remember to make payments. I'm beyond grateful for the financial assistance Peach State provided to help make my big day memorable!

Peach State came to the rescue again not long after we were married. I was in my last semester of my doctoral program and had no idea how I would cover tuition, fees and books. Our finances were tight, but I didn't want to drop out of the program because I was almost finished. Around this time I received an email about Peach State's Career Advancement Scholarship. I decided to take a chance and apply. When I received a letter letting me know that I was awarded one of the $2,000 scholarships I immediately burst into tears. Thank you, Peach State for helping alleviate some of my school expenses! Without this scholarship, I wouldn't have been able to complete my doctorate.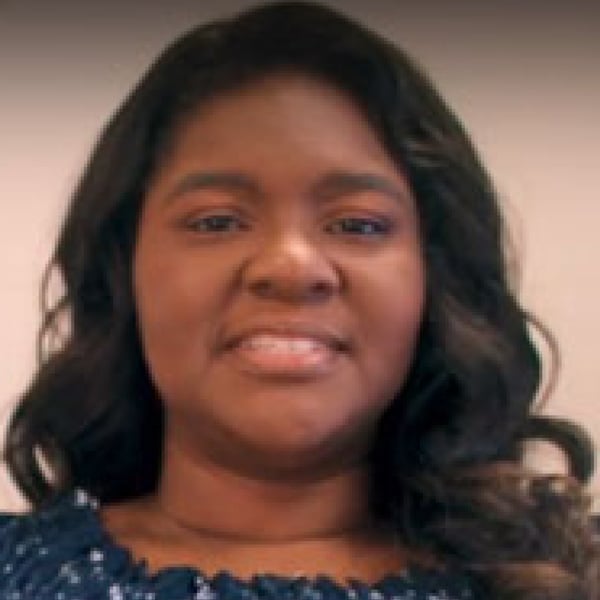 Crystal
I am a paraplegic that is bound to a wheelchair and for years I had a car that I drove and was able to fold my wheelchair up and put it in my car. My husband and I also have 2 children. With the wear and tear on my arms from lifting my wheelchair for so many years and getting our kids in and out the car it was getting way too hard to do anymore and we needed more space as well. I had applied for us to get a loan for a mobility vehicle at several places and nothing worked out. Finally, a van became available that had everything I needed on it but we still didn't qualify for a loan anywhere. We came to Peach State, applied and was approved. It was one of the happiest days for me because it meant no more pain trying to get in and out my car and plenty of room for our family. This made a huge difference for our family but so much more for me. It saved me having 2 shoulder surgeries from lifting my wheelchair and helped my independence. We have now paid that loan in full and are very thankful for all the help from everyone at Peach State that made this possible. Thank you all so very much!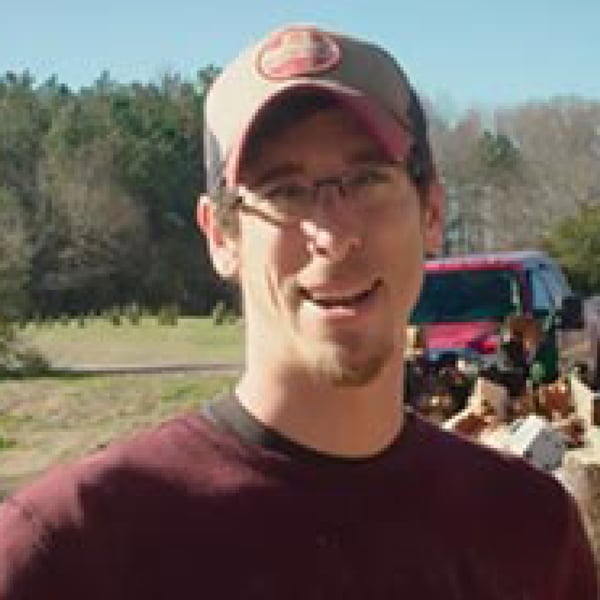 Christopher
I am a self-employed professional chainsaw sculptor, wholly dependent on my truck to operate my business. In the month of July, my wife and I bought a new home and welcomed a new baby within 5 days of each other! In August, our truck blew up! Because we had just obtained credit for the home, the banks would not approve us for an auto loan. Out of sheer desperation, we walked into a credit union we were not yet a member of, told them what was going on and we were respected, listened to, and helped. Peach State FCU approved us for a loan with a 1/3 the APR the banks offered and for up to $36,000 more. Because of them, our business and our family are able to continue on this wonderful journey.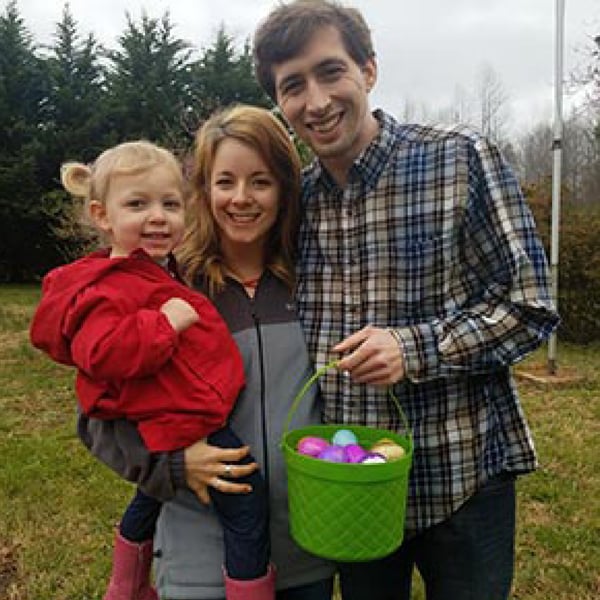 Caitlin
I joined Peach State Federal Credit Union my second year of college when I planned to start building credit. I was lucky enough to get my very first credit card. Opening the credit card at Peach State was the best thing I've ever done. I was able to start an account the very same day and would end up using Peach State for everything. I completely left my previous bank and have never looked back. I was able to pay off my 3rd and 4th year of college without needing any additional student loans all because Peach State worked with me. Once I had my daughter and had to put off school I decided to get a debit card and regular credit card with Peach State. The staff has always been amazing and friendly. I've always been able to rely on them to reach out through email, text and phone calls. I have never had to wait on a busy line for longer than maybe 5 minutes. This year I was so fortunate to refinance my car through Peach State and pay it off in July. My story is constantly growing. I adore Peach State and I recommend it to everyone!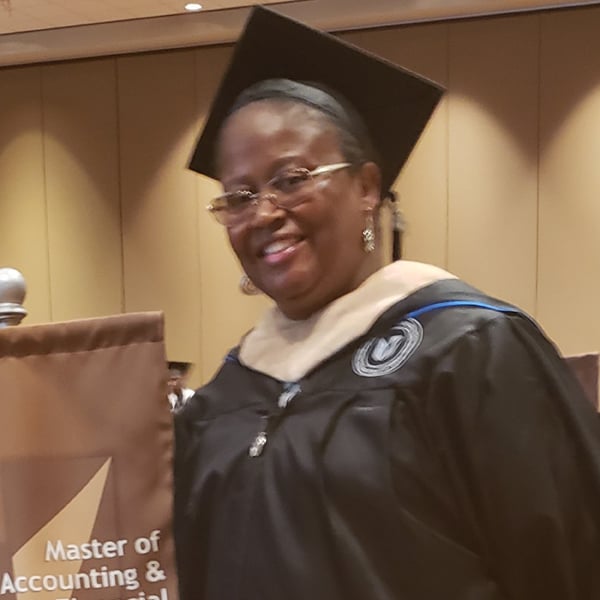 Angela
I am a mother of 3 and grandmother of 1. Besides having a full-time job, I was also a college student. I graduated in September 2018 with my Masters in Accounting and Finance Management. That degree didn't come with grants attached. I had to apply for loans. I was blessed by Peach State with a scholarship this year to help me with my expenses. I am also thankful for the quick loan. On multiple occasions from annual vacations to emergency issues, I have been able to borrow funds and per pay check, pay them back. I am truly thankful.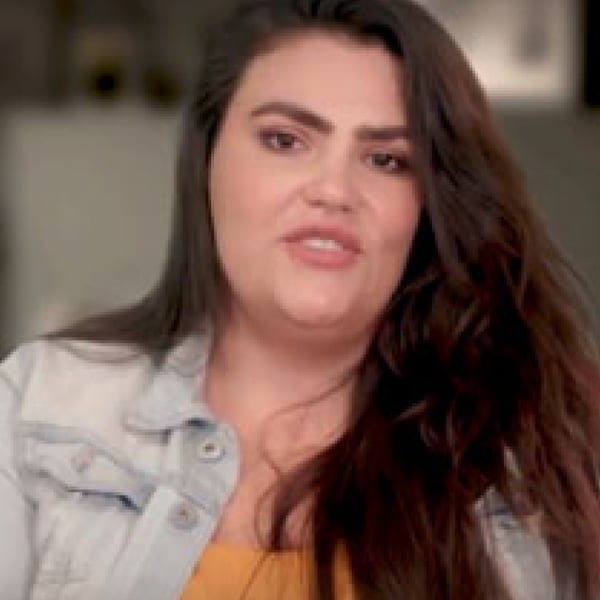 Renee
I recently lost my father to early onset Alzheimer's. Prior to this, we had to place him in a nursing home and I needed to take out a Signature loan to help with some immediate expenses. I had just taken out a car loan and redone a mortgage, I'm not sure if I would have been approved at another bank. The branch manager in Athens was so nice and so understanding. She made the entire process quick, enabling me to get out of town quickly, as my father lived in Louisiana. I have never forgotten the kindness Melissa showed to me during my time of need.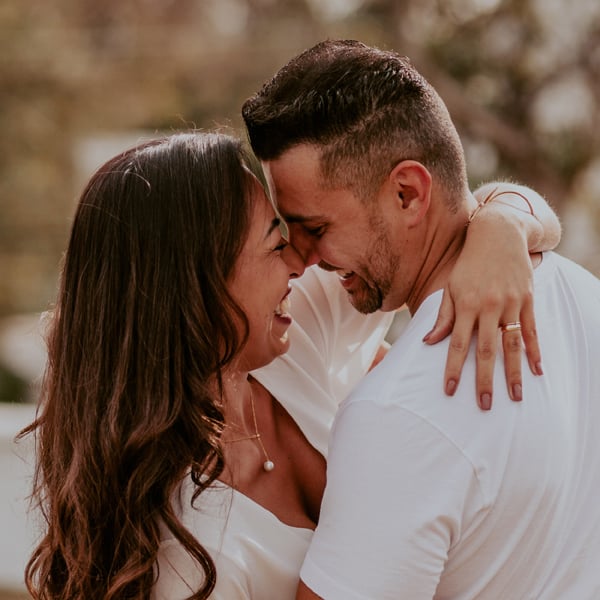 Natalee
I went to many car dealerships to replace my vehicle. I had a little, used sedan for over 6 years. My students wouldn't stop asking me "when are you going to get a new car?" After Hurricane Irma, my car flooded. Water would leak through whenever it rained or I went through a car wash. My car was no longer safe–locking up on left turns, leaking coolant constantly, and a broken sunroof that couldn't get me any relief on hot, summer days.

I couldn't think of getting a new car, not after moving and a pay cut. The dealerships pushed me around and tried to put me in damaged, used cars and encouraged me to take out loans with obscene interest rates. But Peach State Federal Credit Union was there for me. I had no idea that I could get such a reasonable interest rate and a new car without breaking the bank. Thanks to Peach State, I can get to work safely and transport our school's fundraising materials without them getting soaked in the rain.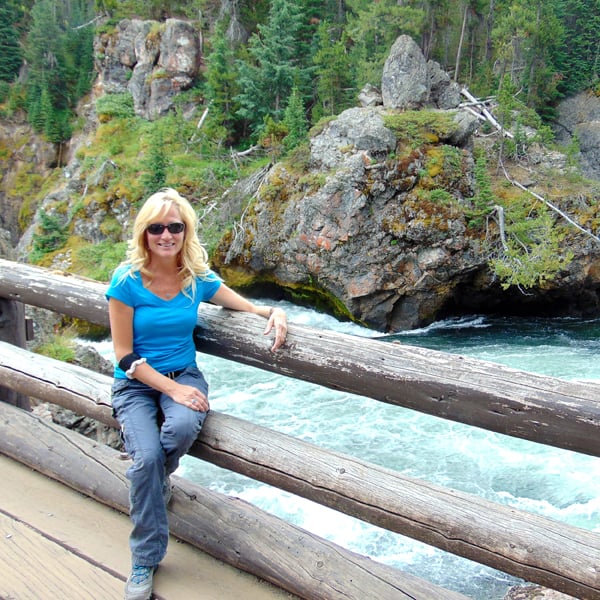 Karen
Peach State helped during a time when my mother was very sick and we were getting her affairs in order. I needed to be added to her account so I could handle her financial matters while she underwent chemotherapy. Peach State was there for us making the process simple, quick and painless. The ladies at the branch in Jefferson, Georgia were kind, helpful and consummate professionals. My mother passed away more than 3 years ago but I am still a member and that's because Peach State doesn't just care about the money, they care about their members. That is something you very rarely find today.