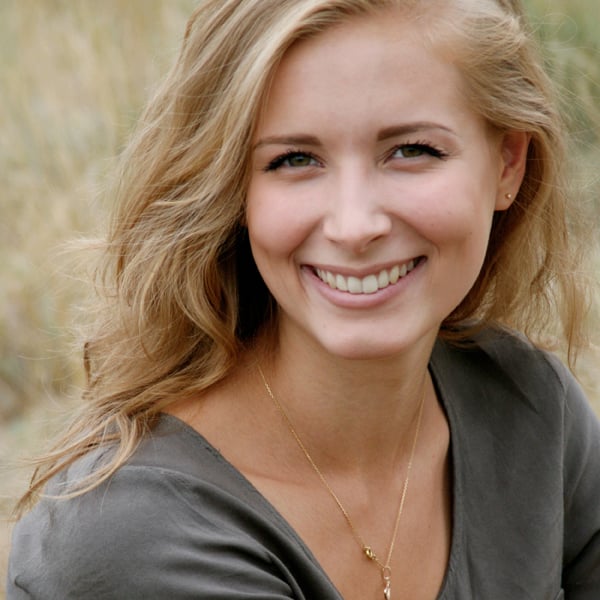 Cassandra
I am so grateful that Peach State gave me a car loan and it was the first time that I did not have to get a co-signer. I had been turned down by a credit union that I have an account with and have had an account with for several years. Another thing I am grateful for is that I received a scholarship to help out with my college tuition. I was at a point when I was about to withdraw from my classes. The books were too expensive and I didn't have enough money to purchase them for that semester. I came home one evening and checked the mail. I almost thought it was junk mail but something said open it up and it was enough to purchase my books and put some gas in my car. Thank you so much Peach State Federal Credit Union!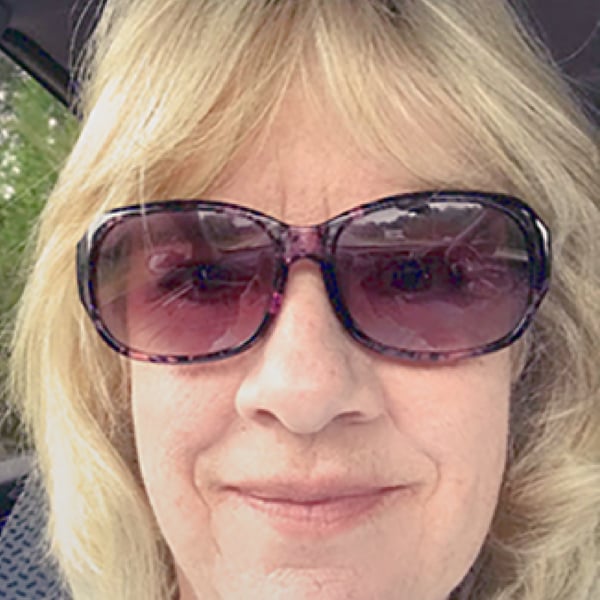 Diane
After living in the same house for 32 years, my husband and I bought a house in November 2020. Since it had been that long, I was very out of touch with all the procedures. I had my walkthrough and was told to go set up the wiring for my loan for the next morning. When I got to the branch it was 4:00 p.m. and I asked about wiring. Shere, the employee who helped me, told me they stopped wiring at 3:30 p.m. She offered to help me fill out the paperwork and have it ready to be sent in at 9:00 a.m. the next morning for my 10:00 a.m. closing. I could not find the information I needed so I decided to come back in the morning. Shere was waiting for me when I got there a little after 9:00 a.m. I started filling out the paperwork again and still did not have all the information I needed and became very upset and anxious. I felt there was no way I could do this by the 10:00 closing. Shere took her time with me and was so very patient, calm, and supportive. She actually ended up filling out the paperwork for me because I was so nervous and my handwriting was awful. I walked out of the branch at 9:50 a.m. and the wiring was a success! It was evident that Shere REALLY cared about me!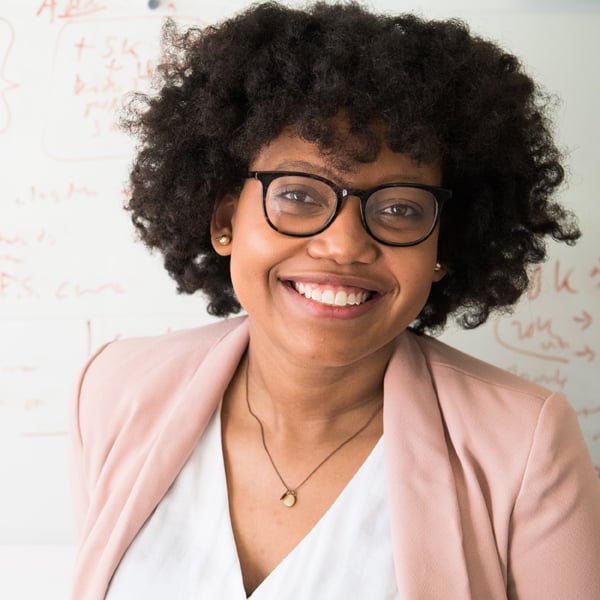 Diane
I would like to share my awesome experience with the Lawrenceville, GA branch. I have visited multiple times and each time, my experience is the same – warm and inviting. I am greeted with a friendly welcome and a smile. When I've signed in, an employee has quickly said 'someone will be with you shortly.' I even noticed the manager was assisting customers and staff, which generally managers are tucked away and out of sight. About two months ago, I signed in and Jamesa welcomed me back to her office. I advised her that I wanted a personal loan. I shared that my credit score wasn't the greatest but my payment history was perfect. First, she made sure that I qualified to be a credit union member. In less than an hour, I had opened checking and savings accounts AND was approved for a personal loan. It was SUCH an easy process and she was amazing in explaining the process in detail. About a month later, I decided to consider refinancing my car through Peach State. I was so happy to see Jamesa again. Once again, she made the process effortless and if I had brought everything with me, she would have completed the loan the same day. It was completed the next morning. My rate and car payment was considerably lower with Peach State! HURRAY!!!! Jamesa is SUCH a joy, so knowledgeable, professional and caring. I would strongly suggest anyone considering a checking/savings account, personal loan or auto refinancing, request Jamesa, you will be SO glad you did!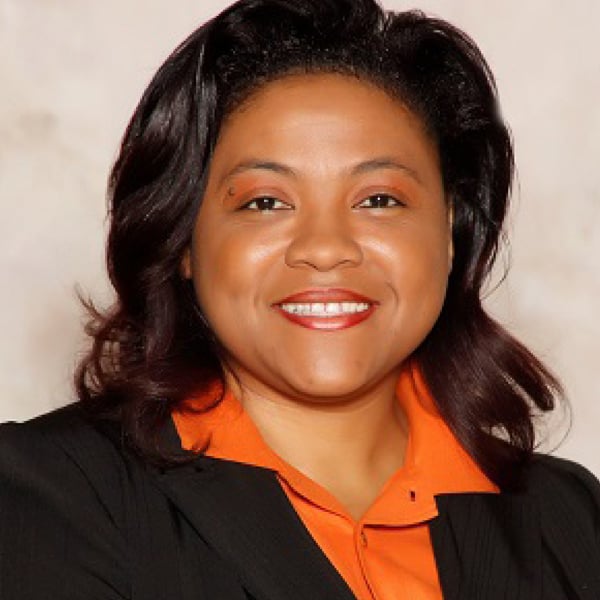 Fran
PSFCU Team Members are the BEST!!! I got the best news ever when I opened my mail and realized I won one of the PSFCU Career Advancement Scholarships. Words can not express how grateful I am to receive such an award and recognition. Thank you PSFCU Board of Directors for selecting me as one of the recipients. It is greatly appreciated. I am honored and humbled. I recently completed my Education Specialist (EdS) degree in Curriculum and Instruction and I plan to seek career advancement in the education field. Thanks again PSFCU!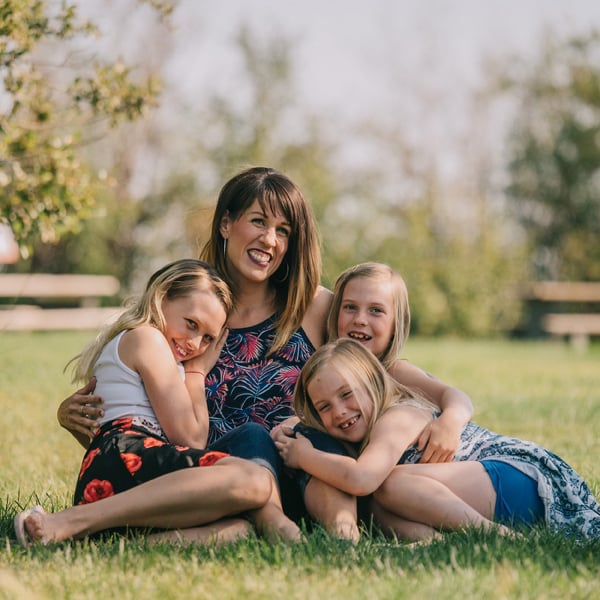 Carolyn
I have been banking with Peach State for many years. This is the ONLY banking institution that I have had that treats you as family.

My branch is in the fairly small town of Greenwood, SC. EVERY employee there not only recognizes me but knows my name and most times are familiar with my family, my job and any events I may have going on.

Going in there is like going to a family members' house. They don't treat you like just another customer but a REAL person with REAL needs and they do their best to make sure those needs are met.

Because of them approving a small personal loan, I was able to have the dream honeymoon I had always wanted. My husband and I were married in 2018 and we had enough to cover my dream wedding but thought we would have to postpone our honeymoon until we could save a little more.

I took a chance and went to Peach State and was approved for a small personal loan the same day I applied. I was greeted with a smile, walked through the process with patience, and left with a warm congratulations and "enjoy your honeymoon!".

Peach State has proven to be more than just a bank but it's a place that genuinely is concerned and connected with its members…and THIS "Peach State-er" is so appreciative.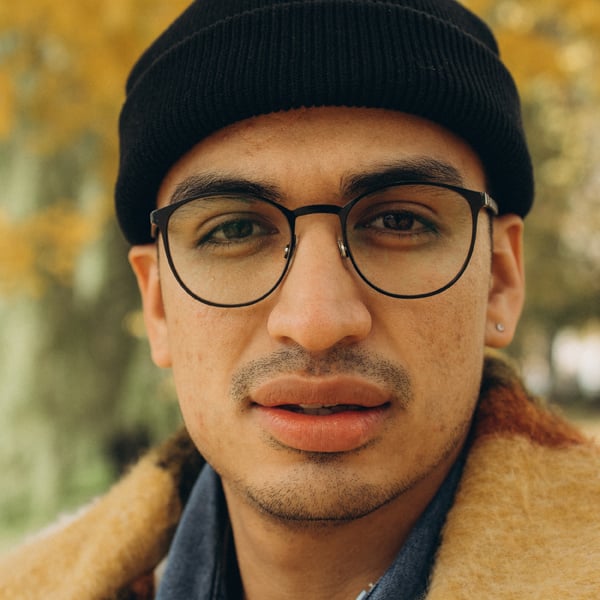 Juan
I arrived with my family to the U.S. to pursue a professional opportunity after being transferred by my company far away from home. Our first months were really challenging and Ashley from Peach State's Hawthorne Park branch in Athens, GA was the first person that helped us in solving one of our big challenges: getting a car. From the beginning we felt content by the Peach State community and that became really valuable, especially when you don´t know how things work in a new environment. With the help of Ashley, we were able to get a car loan and, on top of that, we have been assisted with finding a car, all within the credit union.

"THANK YOU" to Ashley and Peach State Federal Credit Union. I encourage other people to be part of this big family.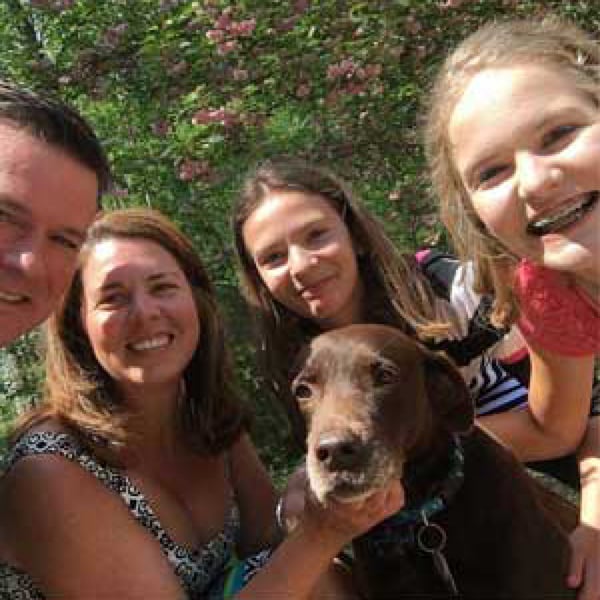 Chris
For years we grew more and more frustrated with the big bank we used. Each month, fees sucked our own hard-earned money from our account. We felt like the bank was serving our money and not us as customers. We looked at other banks, but there just didn't seem to be a way out of the big bank shadows. Luckily, we eventually just said we're doing it! Peach State seemed a great fit for our banking needs and my wife made an appointment to talk to a representative. All of our questions were answered, and the transfer process wasn't nearly as daunting as we thought it would be. We were so pleased we soon opened up savings accounts for our kids too.

Our only regret.....we didn't make the jump sooner. Thanks for serving your member's needs Peach State!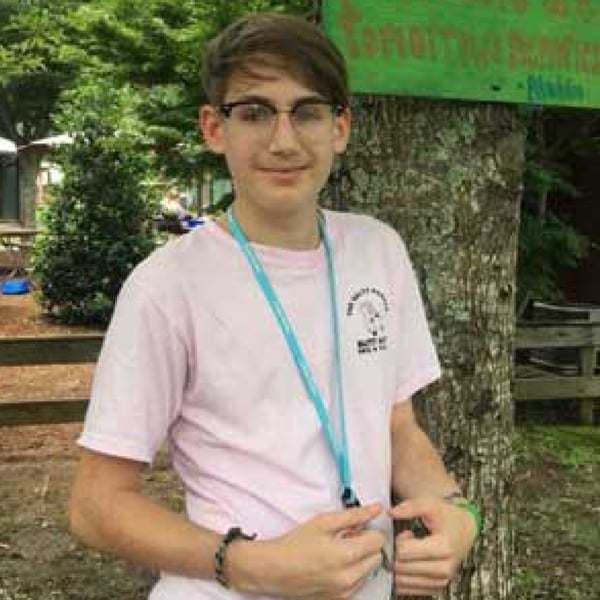 Kathryn
When my son was diagnosed with Type 1 diabetes at age 6, it turned our world upside down. One of the bright spots in the journey we took was the promise of Camp Kudzu, a summer camp for kids with Type 1. In order to save the money needed to send him to camp, I opened a vacation club account to put away money every month. This way, when time came to make payments for camp, we would already have it in the account and not have to worry about having the full amount ready to go. With my account, we were able to send him to camp for 10 summers as a camper and one year as a junior counselor. This summer, he'll be a counselor for the first time, helping the kids aged 8 - 17 who are living with diabetes, thanks to our account with Peach State!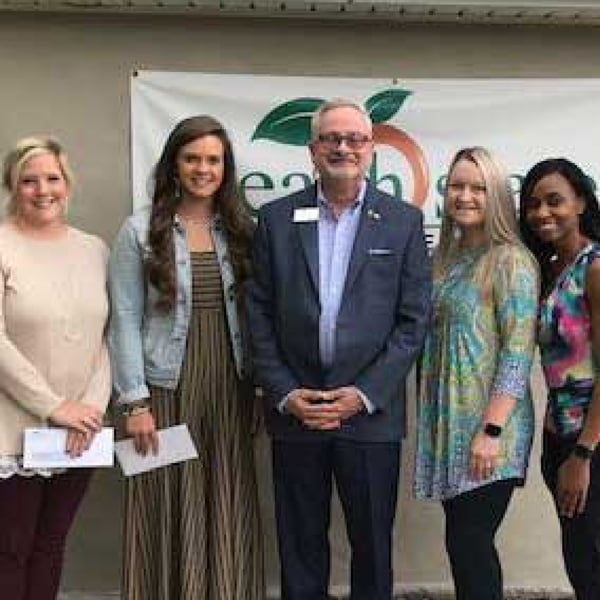 Kerry
There are actually a few things that come to mind when I think about Peach State Federal Credit Union!
I use the account I have there as a way to save money for the future or for any unseen circumstances that may arise. I love the account because money is automatically taken out of my paycheck and deposited. This keeps it from my direct use/view and allows me to save.
I also love the location of my branch! I was raised in Young Harris, GA and still live there today. The convenience of having a true local branch is ideal for me! Peach State recognized and rewarded me in 2019 when I was chosen as our Middle School Teacher of the Year. I remember thinking of how nice it was of them to come to our board meeting and make the teachers of the year feel extra special and appreciated.
Lastly, I applied for and was awarded with a scholarship to help with the financial burdens of continuing my education and obtaining an advanced degree. The scholarship funds came at an ideal time in my life. I was on maternity leave, with upcoming medical bills to pay. This scholarship took the stress of the educational costs away by helping with my tuition and cost of resources.
I am so very thankful for Peach State and I look forward to opening additional accounts with them, for not only myself but also for my children!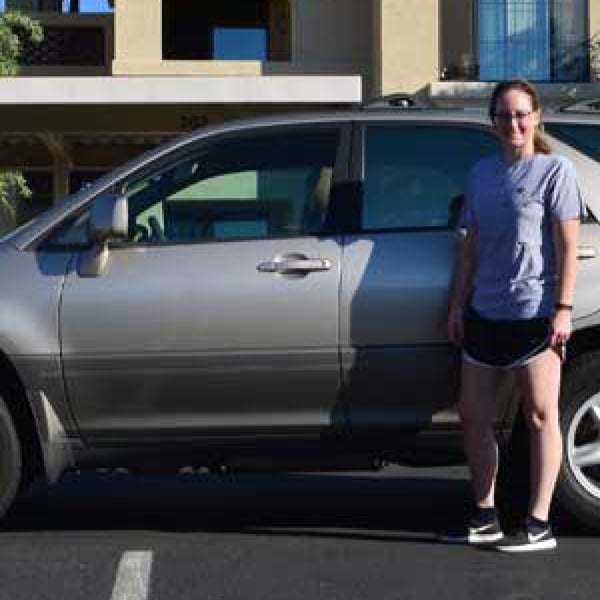 Rick
I've financed at least 8 cars, probably more, for my family through Peach State and I've just financed another one now that my 17 year old daughter is driving. Of all the cars we've financed with the credit union, one car stands out among the many.

In 2004 we were buying a used car for my oldest daughter who is now 30 years old. We found a good deal and went to the credit union to start the financing for the loan. The loan officer saw the price and was shocked. "There is no way you're getting this price for this car, I want to look at it and inspect it myself!", he said. We brought the car to him at the branch; he inspected it and gave his approval. My daughter is still driving this car today and now lives in Phoenix. It's had the usual maintenance and is showing its age with over 170,000 miles, but this car has been very reliable and has performed very well with no major repairs in the 16 years she's driven it.

I was very impressed with the loan agent's automotive knowledge and willingness to help protect us from what could have been a shady deal. You may be able to find financing at other institutions, but it's nice to have a credit union that is going above and beyond to protect its members.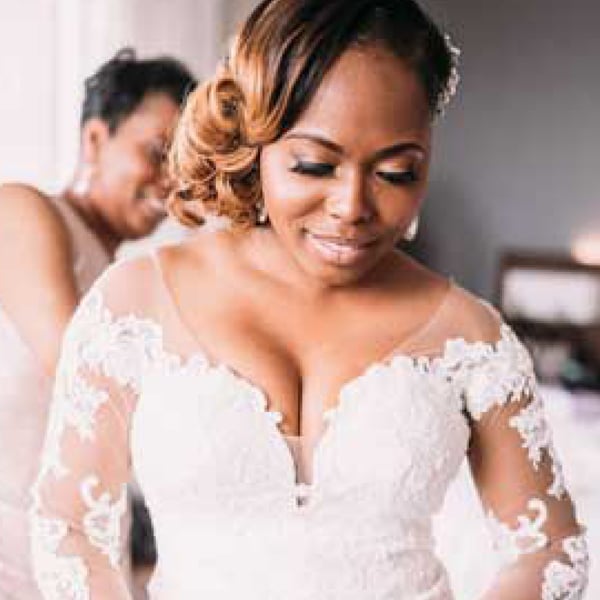 Tiffany
I always dreamed of having a fairytale wedding. When my husband proposed, I knew that I wanted everything to be perfect. I didn't want to settle for anything less than my perfect day, but I also couldn't afford all of the bills, so I reached out to Peach State for help. I applied for a personal loan, was approved and received the funds – all within three days! The best part – the payments are taken out monthly through payroll deduction, so I don't have to remember to make payments. I'm beyond grateful for the financial assistance Peach State provided to help make my big day memorable!

Peach State came to the rescue again not long after we were married. I was in my last semester of my doctoral program and had no idea how I would cover tuition, fees and books. Our finances were tight, but I didn't want to drop out of the program because I was almost finished. Around this time I received an email about Peach State's Career Advancement Scholarship. I decided to take a chance and apply. When I received a letter letting me know that I was awarded one of the $2,000 scholarships I immediately burst into tears. Thank you, Peach State for helping alleviate some of my school expenses! Without this scholarship, I wouldn't have been able to complete my doctorate.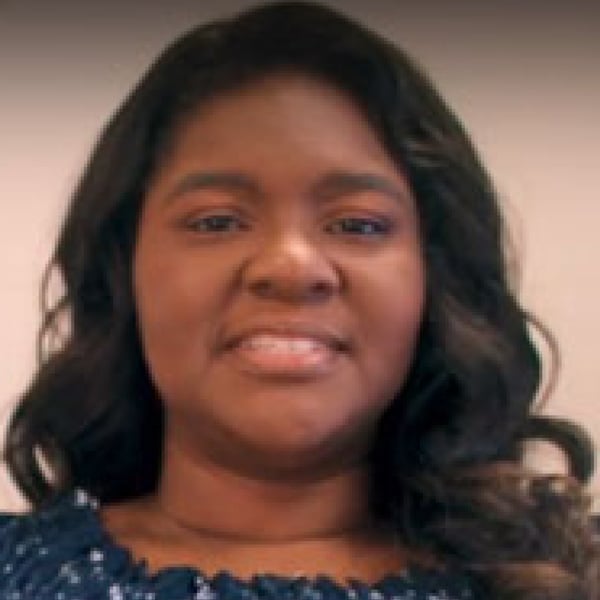 Crystal
I am a paraplegic that is bound to a wheelchair and for years I had a car that I drove and was able to fold my wheelchair up and put it in my car. My husband and I also have 2 children. With the wear and tear on my arms from lifting my wheelchair for so many years and getting our kids in and out the car it was getting way too hard to do anymore and we needed more space as well. I had applied for us to get a loan for a mobility vehicle at several places and nothing worked out. Finally, a van became available that had everything I needed on it but we still didn't qualify for a loan anywhere. We came to Peach State, applied and was approved. It was one of the happiest days for me because it meant no more pain trying to get in and out my car and plenty of room for our family. This made a huge difference for our family but so much more for me. It saved me having 2 shoulder surgeries from lifting my wheelchair and helped my independence. We have now paid that loan in full and are very thankful for all the help from everyone at Peach State that made this possible. Thank you all so very much!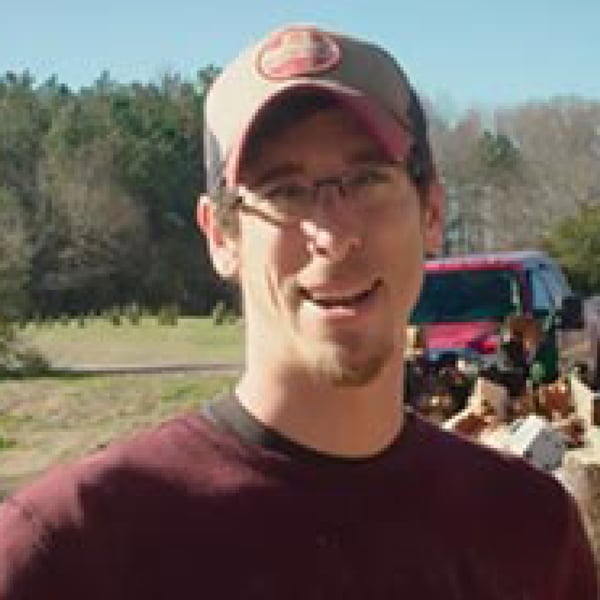 Christopher
I am a self-employed professional chainsaw sculptor, wholly dependent on my truck to operate my business. In the month of July, my wife and I bought a new home and welcomed a new baby within 5 days of each other! In August, our truck blew up! Because we had just obtained credit for the home, the banks would not approve us for an auto loan. Out of sheer desperation, we walked into a credit union we were not yet a member of, told them what was going on and we were respected, listened to, and helped. Peach State FCU approved us for a loan with a 1/3 the APR the banks offered and for up to $36,000 more. Because of them, our business and our family are able to continue on this wonderful journey.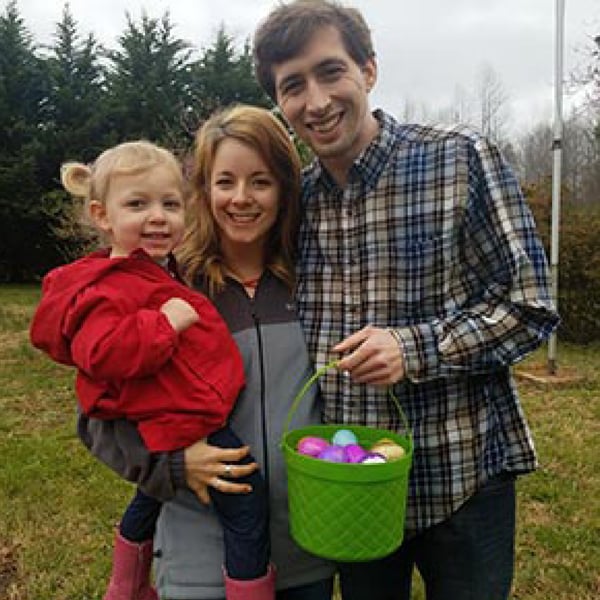 Caitlin
I joined Peach State Federal Credit Union my second year of college when I planned to start building credit. I was lucky enough to get my very first credit card. Opening the credit card at Peach State was the best thing I've ever done. I was able to start an account the very same day and would end up using Peach State for everything. I completely left my previous bank and have never looked back. I was able to pay off my 3rd and 4th year of college without needing any additional student loans all because Peach State worked with me. Once I had my daughter and had to put off school I decided to get a debit card and regular credit card with Peach State. The staff has always been amazing and friendly. I've always been able to rely on them to reach out through email, text and phone calls. I have never had to wait on a busy line for longer than maybe 5 minutes. This year I was so fortunate to refinance my car through Peach State and pay it off in July. My story is constantly growing. I adore Peach State and I recommend it to everyone!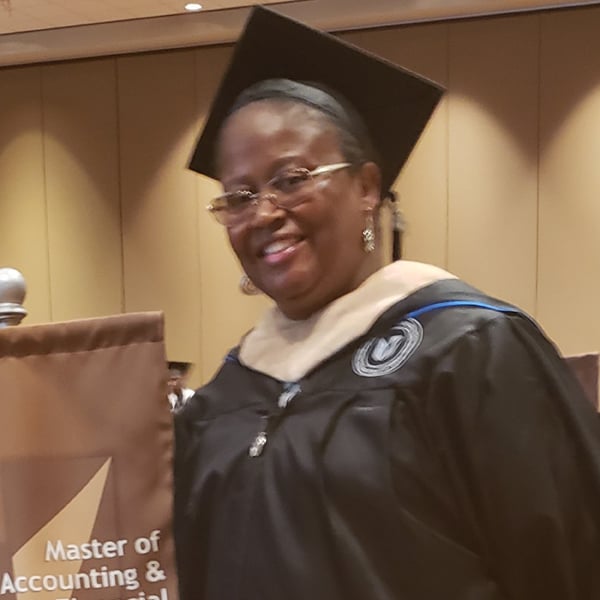 Angela
I am a mother of 3 and grandmother of 1. Besides having a full-time job, I was also a college student. I graduated in September 2018 with my Masters in Accounting and Finance Management. That degree didn't come with grants attached. I had to apply for loans. I was blessed by Peach State with a scholarship this year to help me with my expenses. I am also thankful for the quick loan. On multiple occasions from annual vacations to emergency issues, I have been able to borrow funds and per pay check, pay them back. I am truly thankful.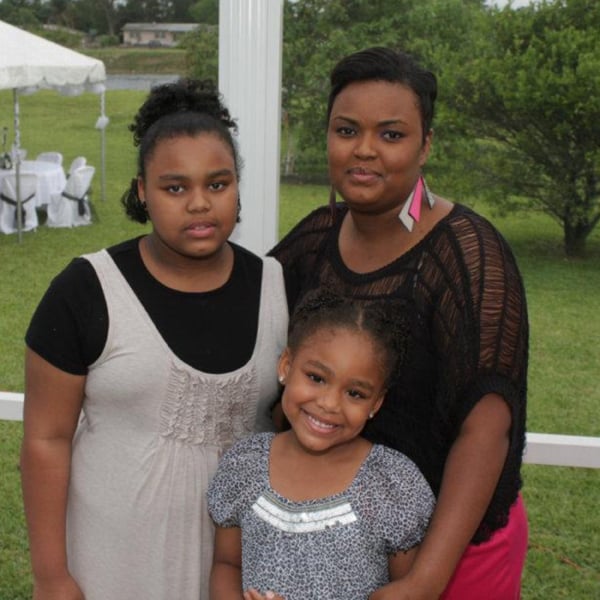 Jamie
Peach State was there for me and my family when I least expected it. I walked into the branch on Broad Street in Augusta, Georgia, one day to check my balance. The teller, Deedee, told me about the personal loan application and a processing fee of $25. I was hesitant because that was my last $25, being a single mother of two and my next pay check was about 2 weeks away. I took the application and filled it out. Processing didn't take longer than two business days, A representative called me and informed me that I got approved for my personal loan. I was a little shocked, due to my current credit status, but the process went really smooth. They set me up with an easy payment plan (the money was automatically withdrawn from my account) and I was able to pay the loan off within a year's time. Deedee also encouraged me to start a savings account with the money I had been making the loan payments with.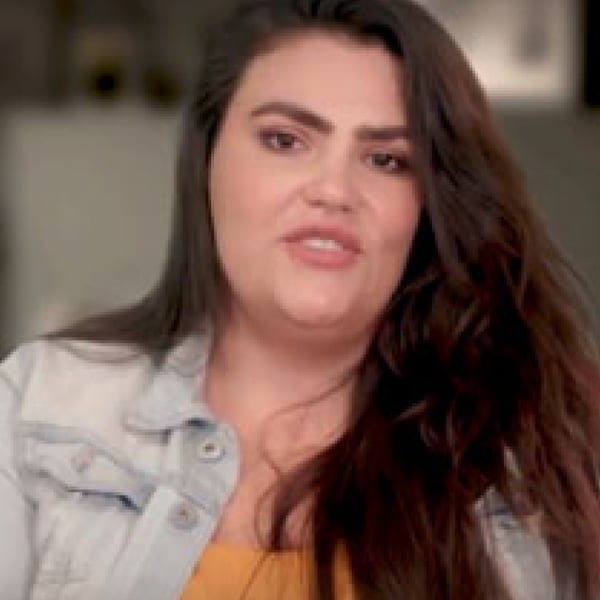 Renee
I recently lost my father to early onset Alzheimer's. Prior to this, we had to place him in a nursing home and I needed to take out a Signature loan to help with some immediate expenses. I had just taken out a car loan and redone a mortgage, I'm not sure if I would have been approved at another bank. The branch manager in Athens was so nice and so understanding. She made the entire process quick, enabling me to get out of town quickly, as my father lived in Louisiana. I have never forgotten the kindness Melissa showed to me during my time of need.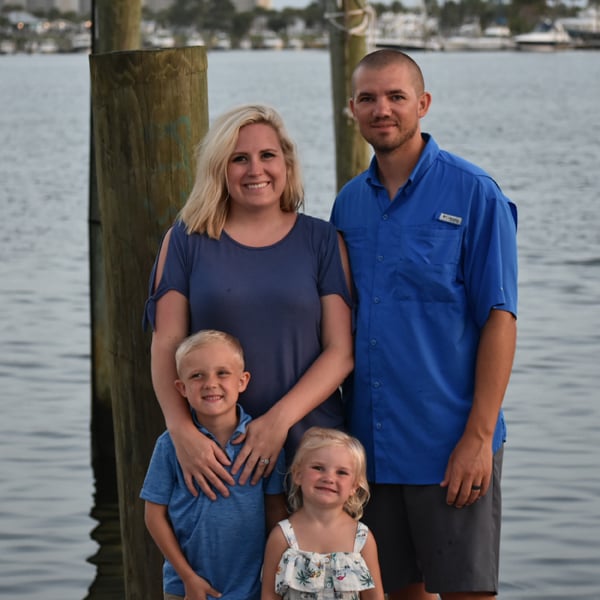 Bobbie
Banking with Peach state has been a financial blessing to our lives! My husband and I have had all of our auto loans through Peach state Federal Credit Union. The interest rates could not be beat anywhere else and we have always had an excellent experience with the staff. As a member, I was able to finish my bachelor's degree with the help of a Career Advancement scholarship from Peach State. This scholarship helped fund my education so I could accomplish my career goals and change my family's future!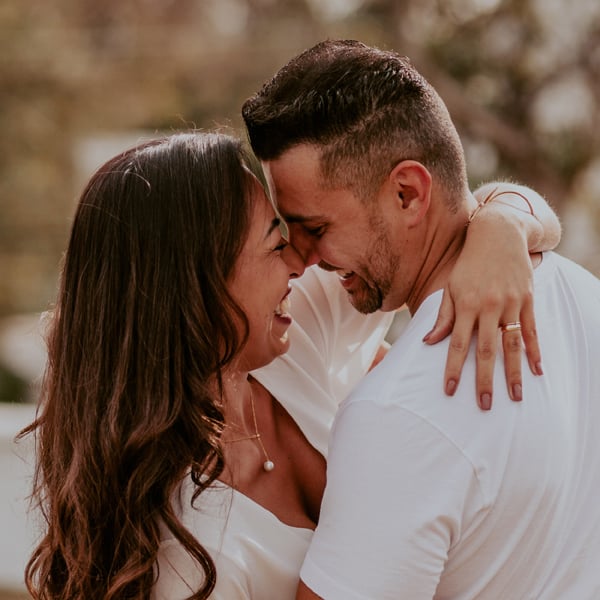 Natalee
I went to many car dealerships to replace my vehicle. I had a little, used sedan for over 6 years. My students wouldn't stop asking me "when are you going to get a new car?" After Hurricane Irma, my car flooded. Water would leak through whenever it rained or I went through a car wash. My car was no longer safe–locking up on left turns, leaking coolant constantly, and a broken sunroof that couldn't get me any relief on hot, summer days.

I couldn't think of getting a new car, not after moving and a pay cut. The dealerships pushed me around and tried to put me in damaged, used cars and encouraged me to take out loans with obscene interest rates. But Peach State Federal Credit Union was there for me. I had no idea that I could get such a reasonable interest rate and a new car without breaking the bank. Thanks to Peach State, I can get to work safely and transport our school's fundraising materials without them getting soaked in the rain.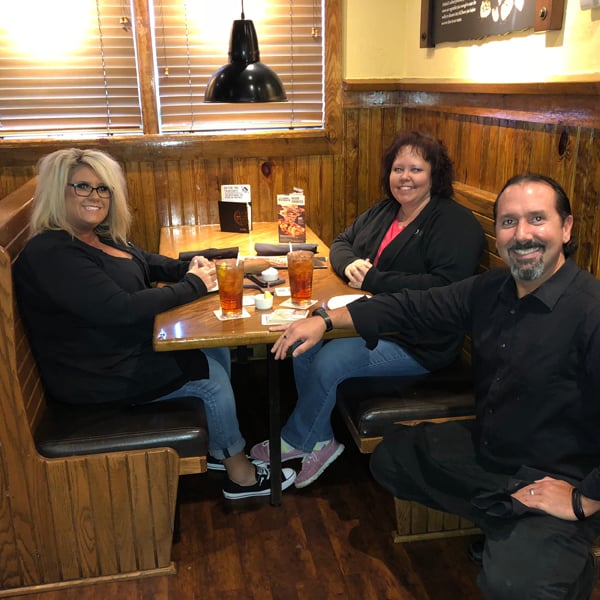 Matthew
This brief story is also a personal thank you to not only the staff at the Jefferson location but all Peach State employees. I was one of probably many members who occasionally get an unauthorized transaction on their account. Mine was for around $200 which I happened to notice. As a waiter at a local steakhouse and a second dad to my brothers 4 boys, this put myself and my family in quite a pickle. This was the first time this has ever happened to me and I wasn't sure what to do. Nike wasn't much of any help but when I went in to discuss the situation with my local branch tellers I felt much better about the situation. Carla helped me fill out the proper paperwork in case the funds did not come back right away and got me going on a new debit card. It all worked out fine as Carla was keeping an eye on my account and informed me daily about what was going on. I can't thank you enough for the quick resolution and support from the Peach State staff. Thanks again!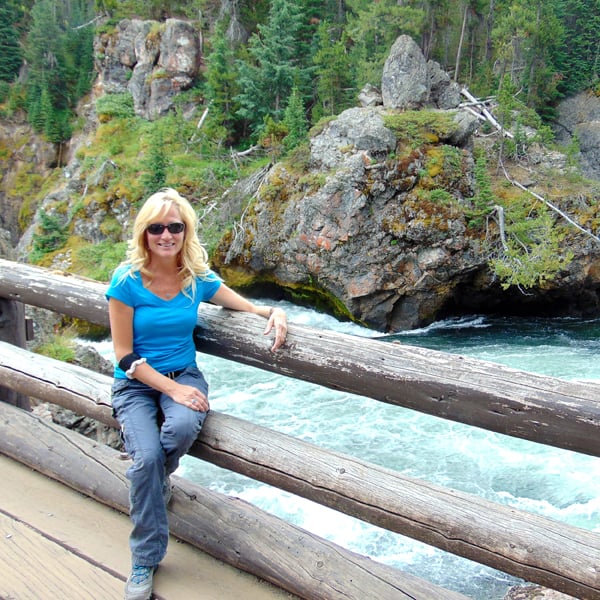 Karen
Peach State helped during a time when my mother was very sick and we were getting her affairs in order. I needed to be added to her account so I could handle her financial matters while she underwent chemotherapy. Peach State was there for us making the process simple, quick and painless. The ladies at the branch in Jefferson, Georgia were kind, helpful and consummate professionals. My mother passed away more than 3 years ago but I am still a member and that's because Peach State doesn't just care about the money, they care about their members. That is something you very rarely find today.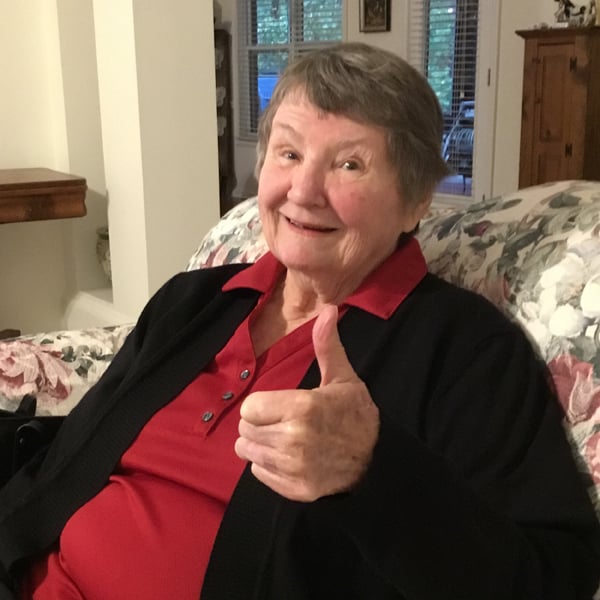 Paula
I went online to order checks. They quoted me $84.00 for two boxes. I went into the bank to see if they had a better price on checks and the teller said she was glad I had come in because I could qualify for a senior [CU60 checking] account and get 100 checks each year at no cost. My account did not change in any way, and I left a happy person. I have received my free checks. Thank you Peach State.